At least 34 injured after bus overturns in southwest Ohio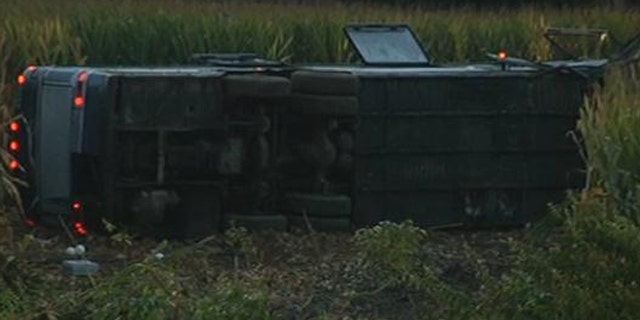 NEWYou can now listen to Fox News articles!
At least 34 people were injured when a Greyhound bus overturned on an interstate in southwest Ohio early Saturday morning, authorities say.
Officials with the Butler County Emergency Operations Center say in a statement the bus, carrying 52 people, was headed northbound on I-75 when it overturned about 26 miles north of Cincinnati at approximately 4 a.m.
The injuries range from minor to severe, and the 34 people have been transported to area hospitals. Fox 19 reports six people were taken from the scene by medical helicopters, and 28 others were taken to hospitals by ambulance.
Officials say the bus was traveling from Cincinnati and was bound for Detroit.
There was no immediate word on the cause of the crash.
The Associated Press contributed to this report