Assistant police chief's Georgia home, car riddled with bullets during crime spree
A crime spree in a suburban Atlanta neighborhood early Sunday left the home and unmarked vehicle of an assistant police chief riddled with bullets, officials said.
The Newton County Sheriff's Office told FOX5 Atlanta one or more suspects broke into eight cars in the County Walk subdivision in Monroe, located about 45 miles east of Atlanta.
During one of the break-ins, the thieves stole a firearm from a car that was used to shoot the nearby home and unmarked vehicle of an assistant police chief -- while he was home with his wife and three children. No one was injured in the shooting.
"When I heard the gunshots I knew something wasn't right," neighbor Brian Digby told WSB-TV.
Digby, who lives a few doors away, said he also realized when he looked outside he was also a victim.
"I couldn't see anything and when I looked over to the driveway, I noticed that the truck was gone," he said.
Authorities told FOX5 they believe that the shooting and robberies were a random act, and not connected to a recent series of auto break-ins that have been happening throughout Newton County.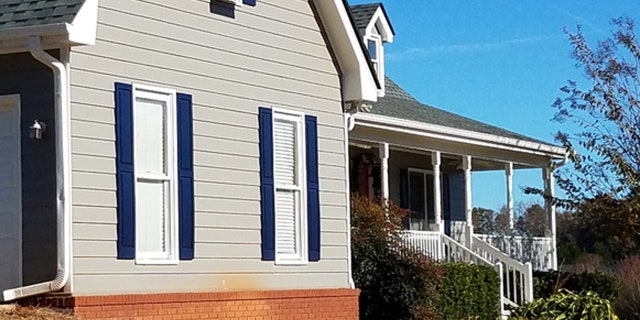 "When you do stuff like that, that's not funny anymore, that's the intent to hurt someone," Digby told WSB.
Sheriff's officials said they are adding patrols in the area, and are asking the public for help in finding the suspects.