As OJ Simpson's release nears, Nevada officials are staying mum on details
Nevada officials are scrambling to prepare for a media spectacle next week when former football legend O.J. Simpson is expected to be released from prison.
His release is likely to draw a huge media frenzy, with reporters from across the world descending in Nevada to cover him as he walks to freedom. But officials in the state are trying hard to keep the details of his release under wraps.
Simpson, who was found guilty for trying to steal his own sports memorabilia in a Vegas hotel room, is eligible for parole Oct. 1 after serving nine years in prison. But it's likely that Oct. 1, a Sunday, will not be the day he's released.
Simpson could be transferred to Las Vegas, according to a spokesperson for the department. He is currently serving time at the Lovelock Correctional Center in Northern Nevada.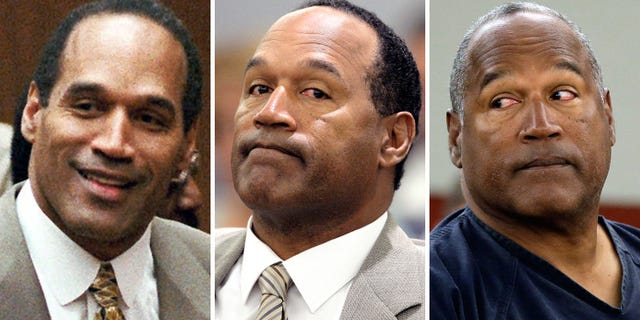 The official told Fox News their normal procedure involves inmates being transferred to the prison where the crime was committed and the jurisdiction in which they were tried. For Simpson, that would be High Desert State Prison in Clark County, though the department stresses that the details and methods of the transfer are still being worked out.
The department said that just because Simpson is eligible for release on October 1 doesn't mean it will happen immediately. The parole and probation office is not open on the weekends and would likely not occur until Monday, October 2, at the earliest.
Corrections officers could also delay such a transfer if the media presence proves too large. Department officials said once Simpson is released, the safety of the public and of their officers is a priority.
"Any official that has O.J. in their custody is responsible for his health, welfare, and safety, while he's in their custody," said Troy Slaten, a criminal defense attorney not affiliated with the case. "Imagine a scenario where paparazzi and media are following and causing traffic hazards for his vehicle and vehicles that may be in any kind of caravan. That could be a problem. What officials don't want is another Bronco scene that's carried live on media throughout the world."
On October 3, 2008, Simpson was convicted in a Las Vegas courtroom and later sentenced to 33 years in prison for various charges including kidnapping, assault with a deadly weapon, and burglary.
In a widely televised and hyped event, on July 20 of this year, four members of the Nevada Parole Board unanimously granted Simpson parole.