Arrest made after stray bullet killed young Kentucky boy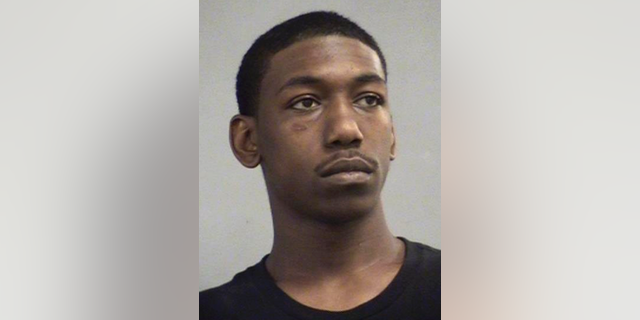 LOUISVILLE, Ky. – Police ended their search for a 7-year-old's killer Wednesday with an arrest in a case that has come to symbolize the tragedy of rising gun violence in Kentucky's largest city.
Wyatt "Wytell" Williams, 23, was arrested the same day the young victim, Dequante Hobbs Jr., would have started second grade, Louisville police said. "But unfortunately (Hobbs) is not here to see his classmates, his friends, his teachers," police Lt. Emily McKinley said.
The youngster was killed in May when a stray bullet flew through a window and struck him as he played on his iPad and ate cake at his kitchen table.
Williams is accused of pulling out a gun and opening fire when a dispute erupted during a dice game near Dequante's home, police said. The suspect was indicted Wednesday on a murder charge and two counts of first-degree wanton endangerment. Online jail records did not list an attorney for Williams.
The boy's mother, Micheshia Norment, thanked police investigators for their work in searching for the killer. Investigators went to her home Wednesday to notify her of the arrest.
"It won't bring my son back, but it brings a relief in my life that somebody is being held accountable for my son's death," she said in a phone interview.
Norment said she recently moved to another house because of the tragic memories.
"I didn't want to be reminded of the evilness in that neighborhood," she said. "And every time I looked over there where my son was sitting, it was best for me to move."
Police credited a series of tips with helping lead to the arrest.
According to his arrest complaint, Williams pulled out a gun and fired multiple shots at someone during the dice game. Dequante was struck in the neck by the stray bullet.
The shooting occurred during the last week of school.
No additional arrests are expected in the case, McKinley said.
Williams was arrested two days after the shooting on heroin and marijuana trafficking and gun charges. On his arrest slip, investigators noted they had received numerous tips he was involved in the killing, The Courier-Journal reported.
In the days after the shooting, police pleaded for the public's help in tracking down the child's killer. His death became a tragic symbol in the city's efforts to quell gun violence.
Last year, Louisville police investigated close to 120 homicides — more than twice the number of killings that occurred just three years earlier. So far this year, the department has investigated 78 homicides, up from 69 at the same time a year ago.
When Dequante was killed, the outcry reached new heights, with everyone from Gov. Matt Bevin to the child's grieving grandmother saying something had to be done.
Christopher 2X, an anti-violence activist in Louisville, said Wednesday the child's death was especially jarring because it reinforced that gun violence could hit "the very innocent."
"If you don't get answers to these families, it leaves it as open season just to do what you want to do with no consequences," he said after police announced the arrest.