Army's first female drill sergeant training boss gets job back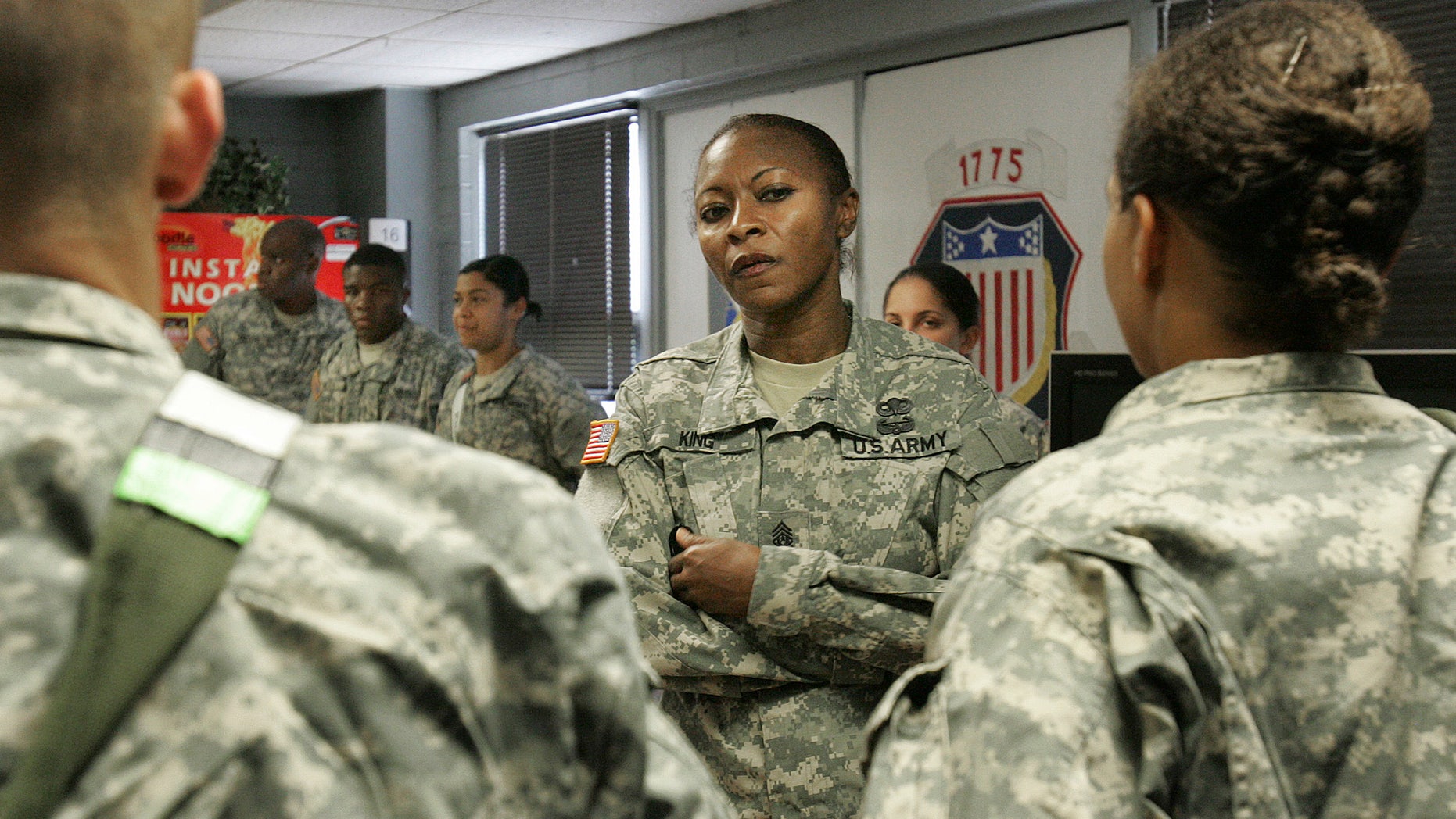 COLUMBIA, S.C. – The first female boss at the Army's prestigious drill sergeant school is getting her job back.
Command Sgt. Maj. Teresa King took legal action against the service, claiming she was improperly suspended in November because of sexism and racism.
Attorney James Smith said King will be reinstated as commandant at the drill sergeant school at Fort Jackson in south Carolina.
The Associated Press reported Monday that King filed a legal complaint against two of her military superiors and asked that her suspension be reversed.
The attorney says King has been vindicated. He planned a news conference later in the day.
King, who is black, made headlines in 2009 when the Army named as head of the school on the Army's largest training installation.