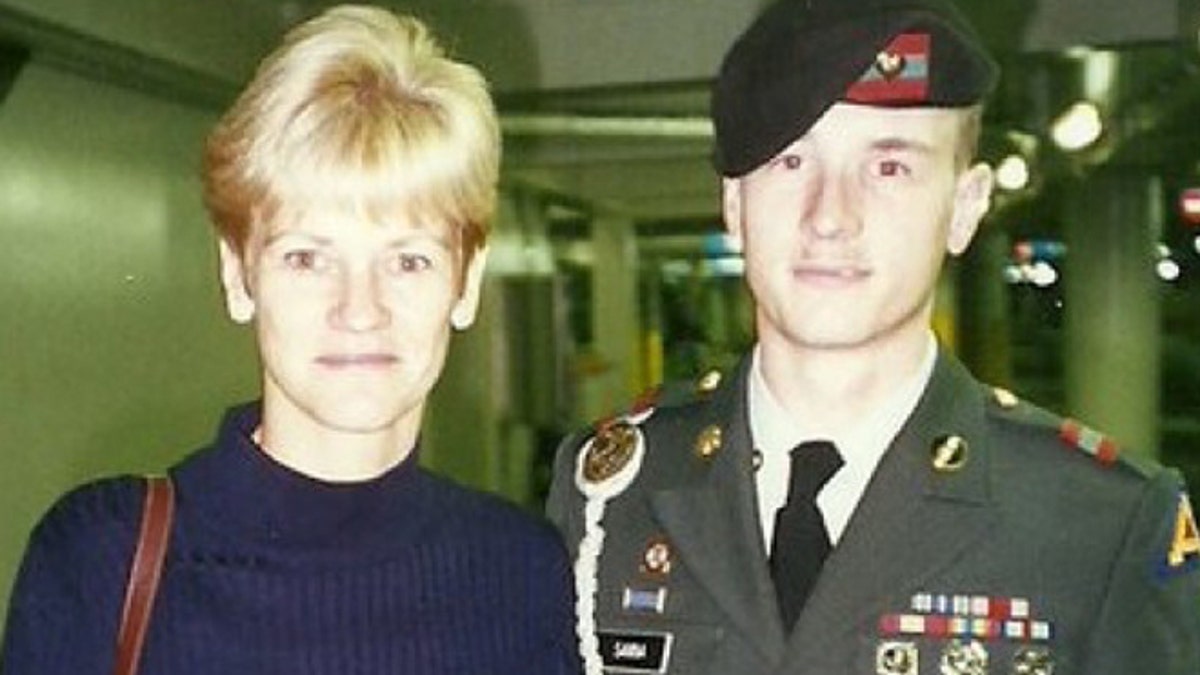 An Army vet may never walk again after he was shot in the back while leaving a St. Louis Cardinals home game on Friday.
Christopher Sanna, 43, was struck in his liver, spine and lungs, according to KMOV. His mother, Candis Sanna, posted on a GoFundMe page on Sunday that "surgeons have confirmed that his spinal injury cannot be repaired."
"They said he could eventually get a little feeling back, but there was no hope for him to walk," Candis Sanna told the St. Louis Post-Dispatch. "It's horrible."
"I watched him grow, become a man, a soldier – and now he will likely never walk again"
Christopher Sanna was attending the game against the Brewers with his three brothers to celebrate his mom's 60th birthday. But he had to work Saturday morning at his job as the manager of an automotive store, and so he left the game early, with his girlfriend, while the rest of his family stayed to watch the final inning. As Sanna walked back to his car around 10:30 p.m., two armed male suspects in a black sedan confronted him and his girlfriend.
"After she gave him her purse, [one perpetrator] pulled a gun," Candis Sanna told KMOV. "That's when they turned to run, and he shot at them twice."
Sanna served six years in the Army, stationed in Germany, according to the Post-Dispatch.
"I watched him grow, become a man, a soldier – and now he will likely never walk again," Candis Sanna wrote on the GoFundMe page.
The family has so far raised nearly $24,000 from 332 people toward a $100,000 goal to help pay for medical bills and prepare "for a challenging future."
"We watch every Cardinals game," Candis Sanna, who works in downtown St. Louis, told KMOV. "We go to the Rams' games. We do everything we can to support our teams, we love them. But now, I'm scared to go down there. He was just walking to his car at 10:30 at night."
Police have yet to make an arrest in the case.