Army vet selling medal on eBay to support family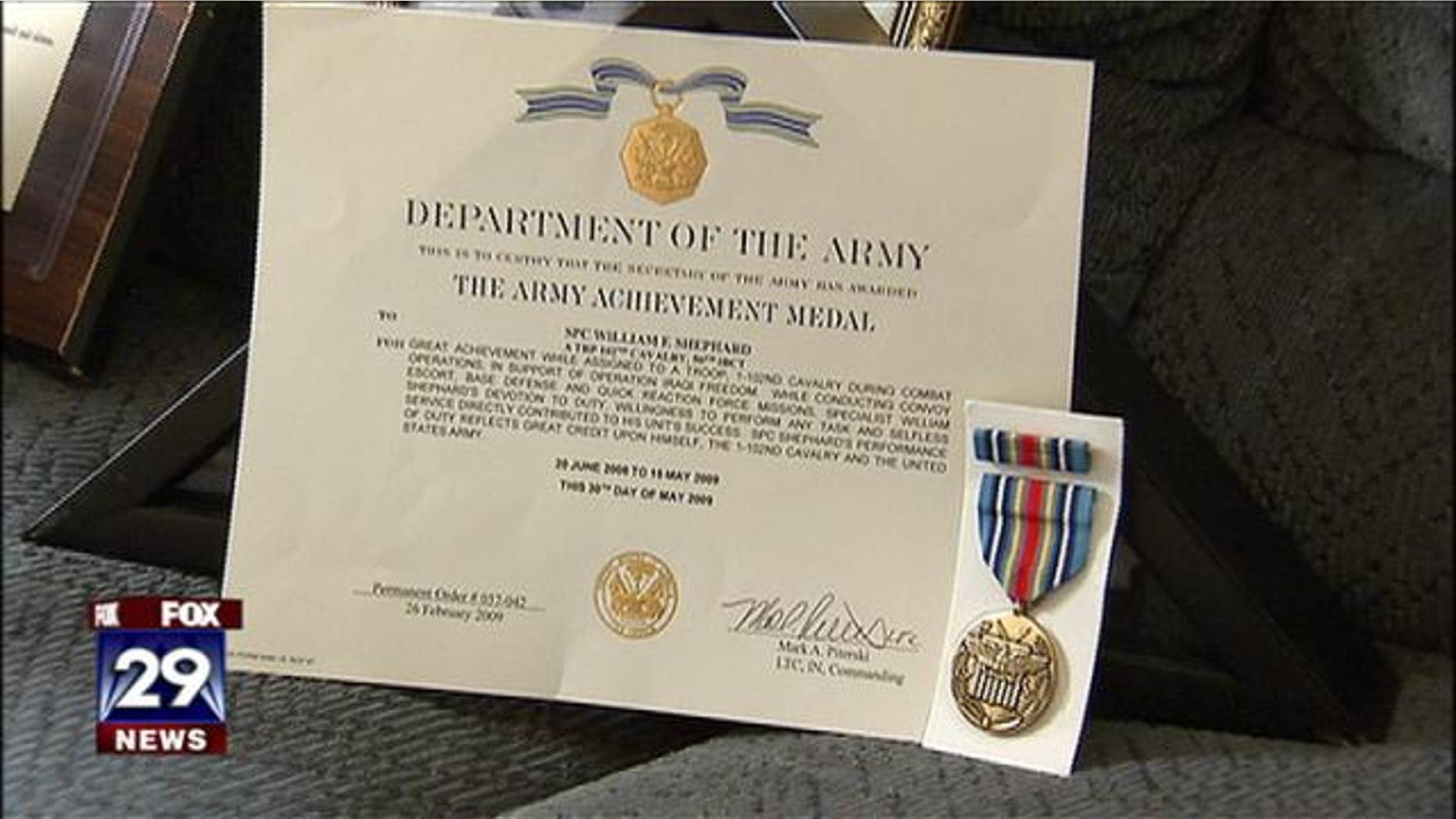 An Iraqi war vet is selling a medal on eBay that he earned for his service in hopes of making money to support his wife and three children, and the bidding has topped $3,000.
Bill Shephard, 43, of Woodbury, N.J, returned home in 2009, but could not even find an entry level job in information technology, despite going back to school for a network management certificate. With his options running out, Shephard made the painful decision to put his medal up for sale.
"I did it out of desperation and frustration," Shephard told FoxNews.com. "It was a last resort."
Shephard's 12-year-old daughter, Kahlan, was disappointed when she found out her dad was selling his Army Achievement Medal. But her father says he needs the money more than the hardware.
Shephard and his family of five did get help with rent from GOVETS, a veterans' organization. But he still needs a job and knows there are others in the same desperate straits.
"The public has become numb," he told FoxNews.com.
But the bids on his medal show people do care, he said. He acknowledged the medal itself is not worth much and said bidders are motivated by the desire to help out a veteran in need.
"It was beyond anything I would have ever expected," he said.
The publicity surrounding his auction could pay off in other ways, too. One couple offered clothing for Shephard's children and another offered a job. Yet another pledged to being a trailer to Shephard's house to help him expand his fledgling landscaping business.
As he waits out the final five days of his online auction, Shephard said he is "sincerely grateful for all the heartfelt offers" he has received.