Army soldier charged after Humvees destroyed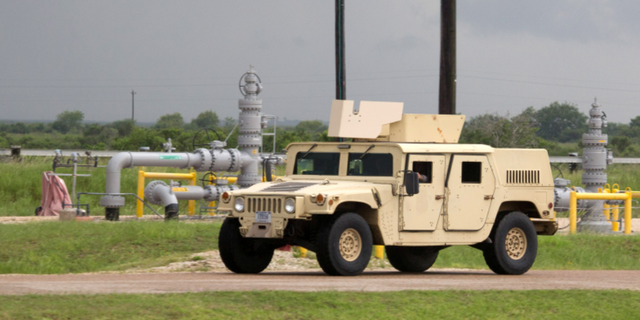 NEWYou can now listen to Fox News articles!
A U.S. Army soldier has been charged after three Humvees were destroyed during a parachute drop last year.
Sgt. John Skipper, with the 173rd Airborne Brigade, was charged in May with destruction of government property and making a false official statement, a brigade spokesman said Tuesday, according to Military.com.
ARMY SOLIDER AT FORT STEWART CHARGED WITH COCAINE TRAFFICKING
The Humvees dropped through the air from the transport plane at the Hohenfels training area in Germany during the Saber Junction training exercise.
The plane, a Lockheed C-130 Hercules, dropped about 150 bundles of various equipment: supplies, vehicles, communication equipment and weapons. But three Humvees slipped from their parachute harness rigging and were destroyed as they hit the ground.
The charges against Skipper imply that a malfunction of military equipment was not the reason the Humvees slipped from their rigging, according to Military.com.
1 US SOLDIER KILLED, 2 WOUNDED IN SOUTHERN AFGHANISTAN
A Humvee can cost up to $220,000, according to the site. The maximum punishment for the destruction of government property is "10 years in prison, dishonorable discharge and forfeiture of all pay and allowances."