Army, local police probe recent mystery deaths of 11 Fort Hood soldiers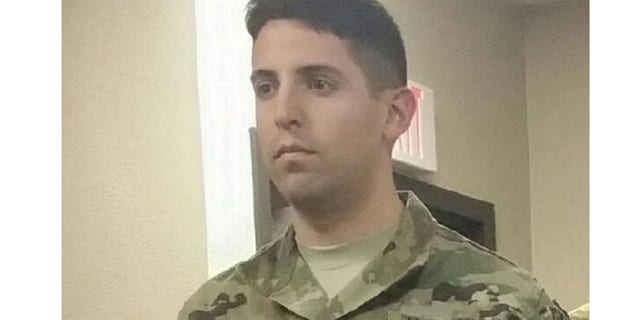 The Army and local police are investigating the deaths of 11 Fort Hood soldiers who have died on and off the large Texas base in the past three months under mysterious circumstances, according to reports.
The most recent death involved Sgt. Alex Taylor, 23, of Texas City, Texas, who was found Wednesday unresponsive at his job at Fort Hood.
The Army's Criminal Investigations Command is probing Taylor's death, Stars and Stripes reported Friday.
"At this point in the investigative process we do not suspect foul play, but have not completely ruled it out while we conduct a complete and thorough death investigation," Criminal Investigations spokesman Christopher Grey told the paper.
Fort Hood said Taylor's awards and decorations include the Army Commendation Medal, Army Good Conduct Medal, National Defense Service Medal, Aviation Badge and Air Assault Badge, among others. He was part of the 15th Military Intelligence Battalition and enlisted as an aviation operations.
Taylor is at least the 11th Fort Hood soldier to have died in the U.S. since Oct. 12.
Three other soldiers were found unresponsive in October, November and December. Their deaths are under investigation by the Army and police in two Texas towns.
Three other soldiers died from gunshot wounds. One of them, Pvt. Kevin Paulino, 24, died from a gunshot while he was in Indiana, Stars and Stripes reported. The Army said the soldiers' deaths were under investigation.
Another two died of illnesses and two others died in auto crashes.
Investigators found the body of Pvt. Dakota Stump, 19, of Avon, Indiana, in the woods next to his flipped over vehicle Nov. 3, three weeks after he had been reported missing and declared AWOL, the paper reported.
Investigators believe Stump crashed into the woods after his vehicle left the roadway and rolled over multiple times.
Fort Hood said Army Criminal Investigation is investigating Stump's death.
Three soldiers from Fort Hood died November 12 in a suicide bomb attack at Bagram air base in Afghanistan: Staff Sgt. John Perry, 30; Private First Class Tyler Iubelt, 20; and Sgt. 1st Class Allan Brown, 46. Brown died of injuries suffered in the attack at Walter Reade National Medical Center in Bethesda Dec. 6, the Houston Chronicle reported Friday.
The Army said Sgt. Douglas Riney, who was assigned to Fort Hood, died in Afghanistan Oct. 20 in a firefight with the enemy.