Arkansas prepares for its fourth execution in eight days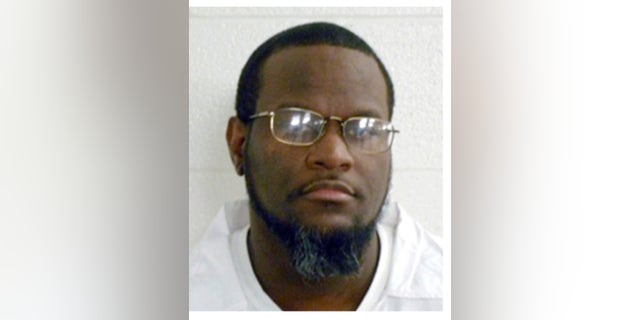 A convicted killer in Arkansas is set to die by lethal injection on Thursday night, making him the fourth inmate the state executes this month.
The impending death of Kenneth Williams, 38, ends an aggressive execution schedule that originally called for putting eight men to death over an 11-day period. The executions were scheduled to take place before one of the state's lethal injection drugs expires Sunday.
Williams faces the death penalty for killing former deputy prison warden Cecil Boren after escaping from the Cummins Unit prison in a 500-gallon barrel of pig food in 1999. He snuck into Boren's house where he killed the warden and stole his guns and truck, then drove to Missouri and crashed into a water delivery truck, killing the driver, according to investigators.
Before he broke out of prison, Williams had been serving a life sentence for killing University of Arkansas at Pine Bluff cheerleader Dominique Hurd in 1998 after forcing her and a friend to withdraw money from an ATM in Pine Bluff, Arkansas. At the end of that trial, he taunted Hurd's family by turning to them after the sentencing and saying, "You thought I was going to die, didn't you?"
While in prison, Williams also confessed to killing another person in 1998.
Attorneys for Williams asked the U.S. Supreme Court to stay the killer's execution, claiming Arkansas didn't provide Williams a forum to litigate his claim that he is intellectually disabled and ineligible to be executed, Fox 16 reported. The filings are among several appeals from Williams' attorneys aimed at halting his execution.
Arkansas had scheduled eight executions over the final two weeks of April because one of its lethal injection drugs is set to expire at the end of the month. That would have been the most in such a short period since the U.S. Supreme Court reinstated the death penalty in 1976.
If Williams is put to death at 7 p.m. CT, the state will have carried out four executions since last Thursday, including a double execution Monday, the nation's first since 2000. Courts issued stays for four of the inmates.
The Associated Press contributed to this report.