Arkansas parents of newborn discovered with 100 rat bites sentenced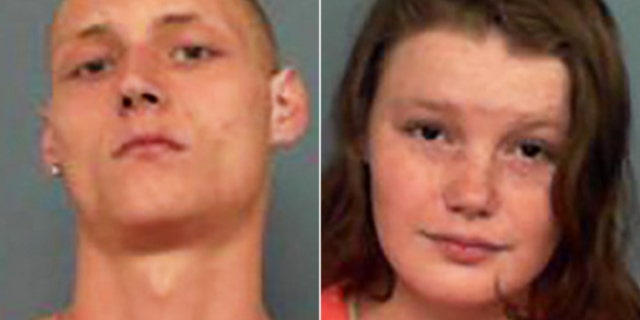 An Arkansas couple was sentenced on Thursday to five years in prison after their newborn daughter suffered more than 100 rat bites in her first two weeks of life.
Erica Shryock and Charles Elliott pleaded guilty in Columbia County Court in Magnolia to a felony charge of permitting the abuse of a minor, the Arkansas Democrat-Gazette reported.
The couple reportedly woke up on May 14, 2017 to discover their daughter, who was just 15-days-old, covered in more than 100 rat bites all over her body. The baby reportedly needed to have facial reconstruction surgery because the rodent bites left a one-inch-wide gash on her forehead which exposed the skull.
Shryock, then 17, and Elliott, then 18, told police different accounts of what happened that morning. Elliot said he heard the baby screaming around 5 a.m., but Shryock said it wasn't until around 7:30 a.m. that she noticed something was wrong.
They reportedly waited to take the baby to the hospital until Elliott's mother arrived at their home.
A doctor at the Arkansas Children's Hospital said the baby was most likely distressed for hours, and that the parents were absent to have not noticed their child suffering, KARK-TV reported.
BERKELEY ELEMENTARY SCHOOL PUNISHED CHILD WITH WEIGHTED COMPRESSION VEST, PARENT CLAIMS
In a search of the home — where the family and another roommate lived — officers found a blood-soaked hat and blanket in the bloody bassinet, and spotted bloody rat footprints in the home and rodent droppings near a nightstand.
Shryock reportedly admitted to authorities that she had used both synthetic marijuana and marijuana, methamphetamine, and Tylenol mixed with codeine — which was prescribed — in the week their baby was found bloodied.
Elliott said he smoked marijuana before he was arrested, and had used crystal meth and synthetic marijuana during the previous year.
The two, who said they were aware their home had a rat issue, were reportedly found to fit to stand trial despite mental diseases, and childhoods which allegedly included rape and physical abuse.
Elliott's foster mother told KARK that he grew up jumping from foster home to foster home, and has multiple personality disorder, and said that while she's not sure who to place blame on, "something broke" in the system.
WOMAN, LIVE-IN GIRLFRIEND CHARGED WITH FORCING CHILDREN TO EAT DOG FECES IN NEW 'HOUSE OF HORRORS'
Shryock and Elliott will be eligible for parole after 304 days, and will start their sentences with 293 days of jail credit.
It was reported by KARK that the couple also has two other children, all of whom were taken into custody by the Arkansas Department of Human Services.
While it's unclear where the other two children are located, their youngest child has since been adopted.