Arkansas Baby Reportedly Found Safe After Being Snatched by Father Wanted for Murder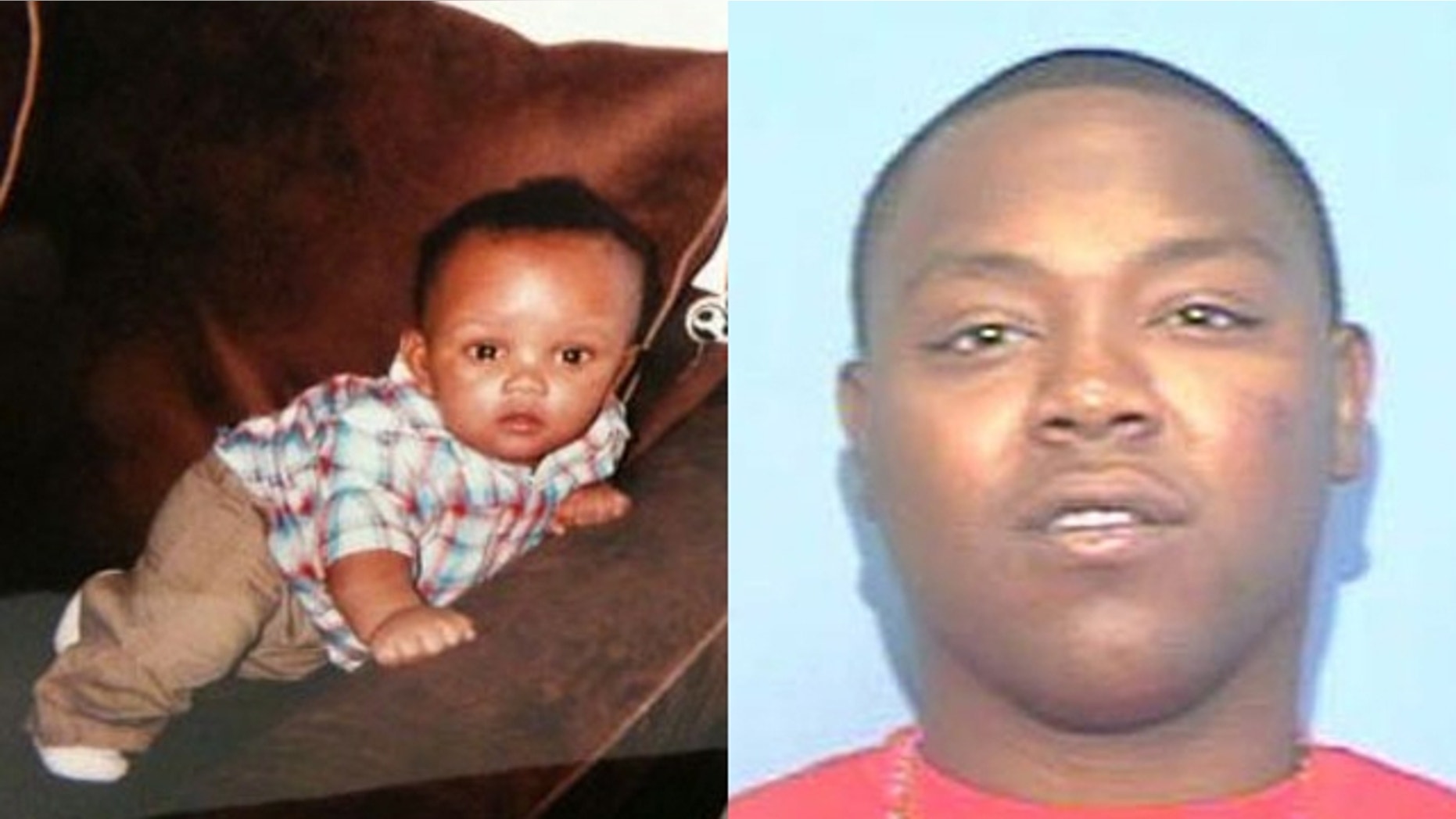 DEVELOPING: An 8-month-old Arkansas baby was found safe Tuesday after he was allegedly snatched by his father, who is wanted for murder and who remains at large, Fox16.com reports.
Authorities had issued an Amber Alert after Raymond Moore, Jr., was allegedly kidnapped at gunpoint by his father, 28-year-old Raymond Moore, Sr., who has an active murder warrant pending against him for a 2010 killing.
The baby was reportedly found Tuesday afternoon at an aunt's house but his father remains on the loose.
"He's armed and dangerous," Officer Michelle Hill, a spokeswoman for the Little Police Department, told FoxNews.com.
The child appeared unharmed when he was found Tuesday and was taken to a hospital for observation, according to the station.
Hill said Moore, who has previously been featured on Arkansas' Most Wanted, allegedly killed a man last August in the parking lot of the Baymont Inn in Little Rock. She declined to elaborate further on the crime.
The vehicle that Moore was last seen in was found in Little Rock at around 1:30 a.m. Tuesday, Hill said, but there was no sign of the suspect. Hill said the boy was snatched from his Little Rock home at around 11:30 p.m. on Monday.
The driver of that vehicle has refused to give any information to police and is reportedly being charged with kidnapping and hindering apprehension, Fox16.com reports.
Moore was last seen wearing blue jeans, a white T-shirt and a black hoodie. He is described as 5 feet 11 inches, weighing 220 pounds.
Police are urging anyone with information on the kidnapping to contact the Little Rock Police Department at (501) 371-4829 or call 911.