Husband told cops he whacked stroke-impaired wife with wrench, then strangled her, because she became a burden: report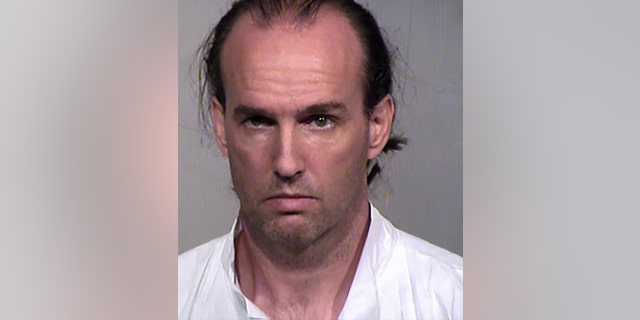 An Arizona man accused of killing his wife told police she became a burden after she suffered a stroke.
Jonathan Conaway, 45, of Phoenix, was arrested on suspicion of first-degree murder Monday for allegedly killing his wife of 14 years, 43-year-old Janice Conaway, police said.
Janice Conaway was found on a couch inside the couple's north Phoenix home. A wrench and a belt were found near the victim's body, according to court documents.
Jonathan Conaway told police he struck his wife with the wrench and used the belt to strangle her, the Arizona Republic reported, citing court documents.
The woman had traumatic injuries and was declared dead at the scene, police said.
Jonathan Conaway told officers he and his wife were battling personal and financial problems. He also told police he had lost his job recently and didn't want the couple's two children to have to take care of their ailing mother.
He remains jailed on $1 million bond.
The Associated Press contributed to this report.