Arizona Lawmakers Say They Will Build Border Fence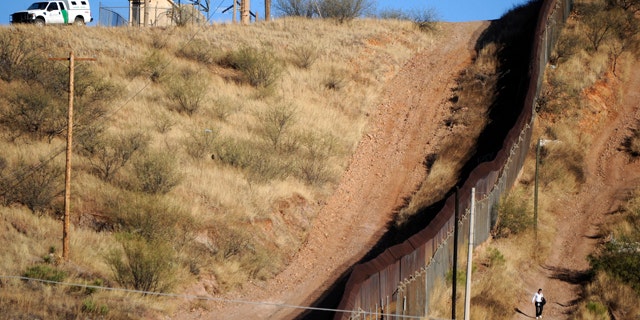 PHOENIX – Arizona is taking on immigration once again, with lawmakers collecting donations from the public to put a fence along every inch of the state's border with Mexico. It is an unprecedented effort by a state that is the busiest U.S. gateway for both illegal immigrants and marijuana.
The idea came from state Senator Steve Smith, a Republican who says people from across the nation have donated about $255,000 to the project since the state in July launched a website that urges visitors to "show the world the resolve and the can-do spirit of the American people."
Smith acknowledges he has a long way to go. The $255,000 will barely cover a half mile of fencing. Smith estimates that the total supplies alone will cost $34 million, or about $426,000 a mile.
The fence is Arizona's latest attempt to force a debate on whether the U.S. government is doing enough to stop illegal immigration. A judge suspended key provisions of the state's contentious immigration bill, and Gov. Jan Brewer is appealing to the U.S. Supreme Court to get them reinstated. Brewer also signed the fencing bill.
Critics of the private fence plan say the idea is a misguided approach that will prove to be ineffective and hugely expensive. They point to the billions of dollars spent by the federal government to build fencing that hasn't stopped illegal immigration.
Smugglers often circumvent the barriers by cutting or driving through them, climbing over them, launching drugs with catapults over them, or digging tunnels under them. In the last week alone, two drug tunnels were found in Nogales in southeastern Arizona.
But Smith and other supporters don't care.
They say the federal government has done little to secure the border and that additional fencing will close gaps exploited by smugglers and illegal immigrants. Even if the fence isn't completed, Smith and others believe the project will send a message to Washington.
They have found support for the idea from some U.S. Border Patrol agents.
"I take my hat off to them," says George McCubbin, apresident of the National Border Patrol Council, the agency's union. "I don't believe it's the state's responsibility, but by them attempting this, they will continue to have this problem brought out, and hopefully someone will take notice of it."
Although he praises the effort, McCubbin thinks building more border fencing is "a waste of time."
"A fence slows down traffic. It doesn't stop it," he says. "You need to put your money in effective resources that you know will work."
He believes the U.S. government needs to crack down on employers who hire illegal immigrants, increase penalties against those caught in the country illegally, cut off social services for others 1and put more agents at the border.
The project's first priority is to build fences at busy border-crossing points. Other plans include constructing fences along the 80 miles of border where none currently exist.
Fencing currently covers about 650 miles, or one-third, of the 2,000-mile U.S.-Mexico border.
Nearly half is in Arizona, with the rest equally divided among California, New Mexico and Texas.
Existing border fencing varies in quality from simple barbed wire or vehicle barriers to carefully engineered, 18- to 30-foot-high fences.
On top of $2.5 billion spent by the federal government to build the fence, a government report projects it will cost another $6.5 billion over the next 20 years to maintain.
Despite the relatively low amount of money raised so far, Smith says work will begin sometime next year.
"Something will be in the ground by 2012," he says.