Arizona launches site to net cash for border fence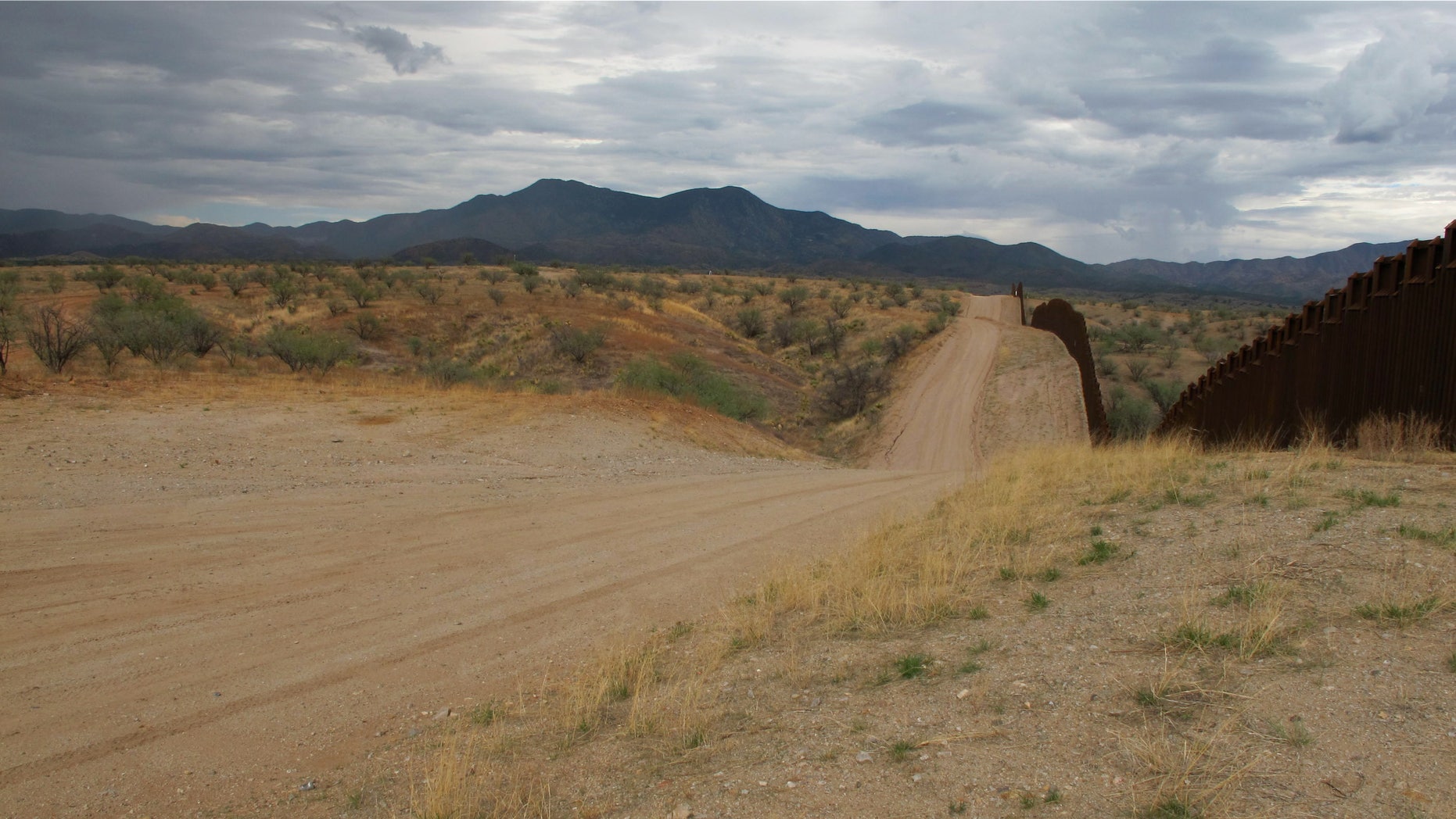 CASA GRANDE, Ariz. – Arizona launched a fundraising website Wednesday to build fencing along the U.S.-Mexico border, a newly authorized project that supporters said is needed to close gaps exploited by smugglers and illegal immigrants.
"Arizona once again has to do the job the federal government isn't," said state Sen. Steve Smith, a first-term Republican who sponsored the legislation authorizing the fence project.
Smith, Arizona Senate President Russell Pearce, state Attorney General Tom Horne, Maricopa County Sheriff Joe Arpaio and other supporters gathered Wednesday evening in a restaurant in Smith's legislative district to kick off the fundraising campaign.
The public will back the effort, Pearce predicted.
"I know where America stands," Pearce said. "We have a nation at risk. And why are we going to build a fence? Because you'll never get it built by the federal government."
The website, buildtheborderfence.com, received 884 online donations totaling $39,085 within its first 17 hours, said Arizona Senate spokesman Mike Philipsen.
Initial online donations ranged from the minimum of $5 to "dozens in the $250 to $500 range," Philipsen said. Contributions also can be mailed.
Smith said during a Tuesday interview that his initial goal is to raise $50 million.
"It's not my end goal," he said. "If we can raise $50 million, we're off to a fabulous start."
Smith said he was optimistic about the fundraising potential because people have donated nearly $3.8 million to a fund to defend the state's 2010 immigration enforcement law known as SB1010.
That effort raised money for "an intangible service — you're paying for a lawyer," Smith said. "This, you can taste and smell what you're getting — you're paying for a secure border."
What the money will actually buy has yet to be determined. A border security advisory committee consisting of legislators, state agency directors and county sheriffs will make recommendations to the Legislature on how and where to spend the money.
Fencing currently covers about 650 miles of the U.S.-Mexico border, or about one-third of the 2,000-mile boundary. It ranges in quality from simple barbed wire or vehicle barriers to carefully engineered, 18- to 30-foot high fences near cities.
Smugglers often circumvent the barriers by cutting or driving through them, climbing over them, or digging often-elaborate tunnels under them.
Wednesday's website launch was keyed to the date most new laws passed during the state Legislature's 2011 regular session go into effect.
While Arizona lawmakers rejected several immigration enforcement measures this year that were opposed by business groups, the border fence measure didn't get as much attention.
Democratic lawmakers say that the fence project is a misguided and piecemeal approach to border and immigration issues that should be tackled more comprehensively. More recently, the Sierra Club said strengthened border barriers can damage the environment by causing flooding and blocking wildlife.
An immigrant-rights activist, Jaime Farrant of the Border Action Network, said the fence project could end up costing the state money if donations fall short and supporters press ahead anyway.
"We're just concerned this is playing politics with the border instead of trying to address border security seriously," Farrant said.
Smith and other Republicans argue that the federal government hasn't done enough to secure the border from crossings by illegal immigrants, drug smugglers and terrorists.
The new law authorizes use of inmate labor to help build the fence, which would go on private or government land. The federal government will be asked to allow construction of fencing on its easements along the border, but Smith said he also has specific state-owned and private land in mind.
The fundraising website's initial home page shows a location on the border where fencing currently consists of a series of vertical posts to bar vehicle crossings. In the foreground, ranch-style barbed-wire fencing intended to restrain livestock has a big gap.
The site also includes a state official's declaration that donations may qualify as state and federal income tax deductions. But it says donors should consult their tax advisers about that.
Smith said he expects the site's content will be updated as soon as Thursday. The advisory committee will get regular updates on how much money is raised, and a running tally may be added to the site, he said.
"We're going to be extraordinarily open and transparent to the penny of what we have," Smith said.