Arizona judge praises teen's progress made since murdering two men when he was 8 years old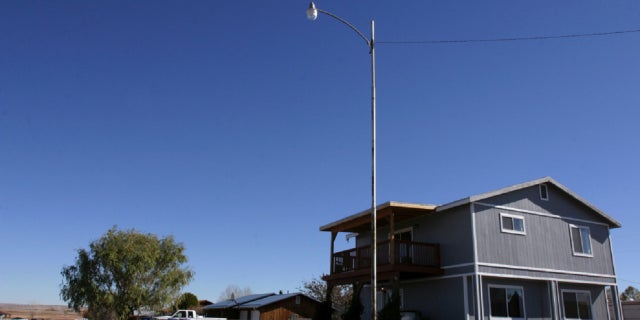 An Arizona judge and the family of a teenager who shot and killed two men in 2008 when he was 8 years old praised him Wednesday for the progress he made during his time on probation.
Judge Monica Stauffer told the boy in a courtroom at St. Johns she knows the past nine years have not been easy but admired him for the way he handled it.
"I'm real proud of you and you're going to do great things," she said. "So much of your life is still for you to live and enjoy."
The teen is set to sign paperwork Friday freeing him from intensive probation, psychological evaluations, travel restrictions and having his every move monitored.
Wednesday was the final hearing in the case that troubled police and prosecutors because the boy was only 8 at the time of the shootings. The criminal charges were resolved in juvenile court with the boy pleading guilty to negligent homicide in the death of 39-year-old Tim Romans, whom he called for from inside his home and shot with a .22-caliber single-shot rifle as Romans walked up to the door.
Prosecutors said that acknowledging legal responsibility for the death of his father, 29-year-old Vincent Romero, would be too heavy of a burden for a boy to carry and dropped that charge. Romans rented a room in the two-story blue house that Romero shared with his new wife and son.
No motive was revealed, but the boy mentioned he was spanked for not bringing home some school papers. The boy told a state Child Protective Services worker that his 1,000th spanking would be his last, according to police reports.
Detective Debbie Neckel, the lead investigator in the 2008 case, said the papers were a behavioral report from his teacher. Romero and his wife, Tiffany, told the boy he would be spanked once for each day he forgot them, Neckel said. That day he would have received four swats.
Romans' widow, Tanya, wondered why there was little emphasis on the victims in the murder.
"Not once, 'How are your girls? How's everything going?'" she said as her voice cracked over the phone. "Take a look at the victims' side as well. Tim was a great man, he was. It's just sad that two lives were just overlooked."
Still, Romans said she hopes and prays the boy got the help he needs so "whatever he did won't repeat itself." She said she didn't want the boy near her family.
The boy spent time in a residential treatment center, group home and foster care. He has said he wants to continue treatment until he's 21.
The Associated Press contributed to this report.