Arizona forensic psychiatrist who assisted in JonBenet Ramsey case gunned down outside his office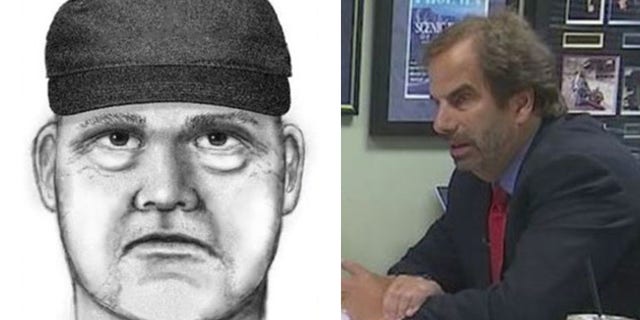 NEWYou can now listen to Fox News articles!
Arizona police are on the hunt Saturday for a suspect believed to have gunned down an Arizona forensic psychiatrist who helped prosecutors with investigations in the high-profile 1996 killing of JonBenet Ramsey.
Steven Pitt, who also helped Phoenix police catch an attacker known as the "Baseline Killer" – who terrorized the city in summer 2006, was killed Thursday outside his office in Scottsdale.
Witnesses told police they heard a loud argument before shots were fired, although Sgt. Vince Lewis said he had no information on whether the killing was connected to the 59-year-old's work.
"We are not ruling anything out, but at this point, a loud argument probably suggests they knew each other either professionally or personally," Lewis also told NBC News, adding that police are trying to track down surveillance footage of the attack.
Investigators released a sketch of the suspect who fled the scene, described as a bald, adult white male who was last seen wearing a dark-colored hat, according to Fox 10 Phoenix.
During his career, Pitt assisted in the investigation into the death of 6-year-old JonBenet Ramsey, a beauty pageant star who was found dead at her family's home in Boulder, Colorado. A prosecutor cleared her parents and brother in 2008 based on DNA evidence.
Boulder County District Attorney Alex Hunter described Pitt in 1999 as a "tough and tenacious."
"When I talked to different people about him," Hunter told the Phoenix New Times, "he came with really high marks. He gave us insights in terms of 'profiling' people that we were looking at that I thought were beyond all of our expertise, important, helpful stuff."
In the "Baseline Killer" case, police were able to arrest Mark Goudeau, who was then convicted of nine killings and 58 other charges, including kidnapping and rape. A jury sentenced Goudeau to death in 2011.
The Associated Press contributed to this report.