Arizona court hearing to focus on lethal injection drug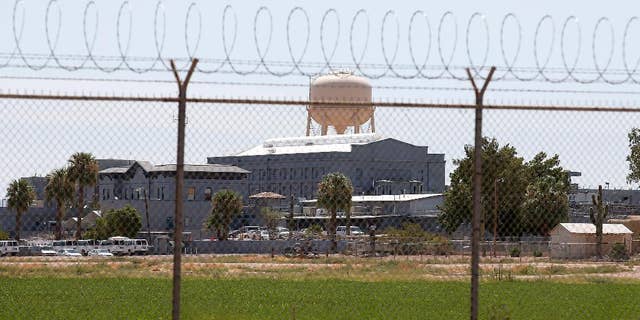 PHOENIX – A judge presiding over a lawsuit that protests the way Arizona carries out executions is scheduled to hear arguments Wednesday over a sedative that was recently abandoned as one of the state's lethal injection drugs.
Lawyers for the state are seeking to dismiss the lawsuit's claim that the sedative midazolam can't ensure that condemned inmates won't feel the pain that's caused by another drug in a three-drug execution protocol.
The state announced nearly four months ago that it was eliminating its use of midazolam after its supply expired and another supplier couldn't be found because of pressure from opponents of the death penalty. Attorneys for the state say the legal claim is moot because the drug won't be used in the future executions.
U.S. District Judge Neil Wake scheduled the hearing after learning that Ohio now has a supply of midazolam and plans to resume executions there in January.
Executions in Arizona will remain on hold until the lawsuit is resolved. They were put on hold after the July 2014 death of convicted killer Joseph Rudolph Wood, who was given 15 dozes of midazolam and a painkiller and who took nearly two hours to die. His attorney said the execution was botched.
Several of the lawsuit's claims have been dismissed, but lawyers for the condemned inmates want to press forward with allegations that the state has abused its discretion in the methods and amounts of the drugs used in past executions.
Similar challenges to the death penalty are playing out in other parts of the country that seek more transparency about where states get their execution drugs.
States are struggling to obtain execution drugs because European pharmaceutical companies began blocking the use of their products for lethal injections.
___
Follow Jacques Billeaud at twitter.com/jacquesbilleaud. His work can be found at http://bigstory.ap.org/content/jacques-billeaud.