Arizona area where border agent was shot is known for drug, human trafficking activity
The FBI is leading the investigation into the shooting of a U.S. Border Patrol agent along the Arizona and Mexico border on Tuesday morning.
According to Tucson Sector Chief Patrol Agent Rodolfo Karisch, around 4:30 a.m., the agent called in from his patrol vehicle's service radio that he had been shot.
"Initial indications are that the agent was attacked by an unknown number of assailants," Karisch said, "one of whom fired several shots at the agent in close proximity."
Karisch said the agent was hit several times and may have also fired back.
It happened near the town of Arivaca, which is located about 10 miles from the Mexico border, on a remote area of a large family ranch. The agent was alone, according to Karisch.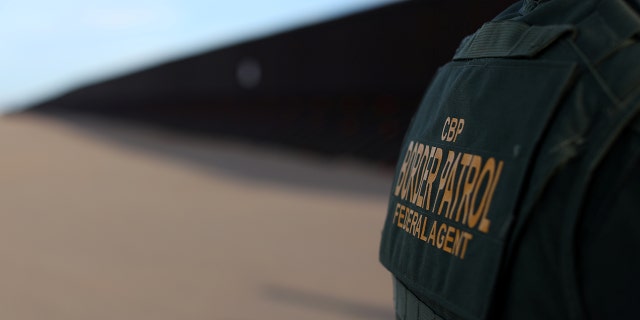 "He was inspecting some sensor activity or tracking out there so he was out on foot checking some of the sensory equipment there," he said.
This is an area of Arizona that is known for drug trafficking and human smuggling activity.
While it is still early in the investigation, the Border Patrol said after sending its Air and Marine aircraft near the scene, agents found and arrested multiple people in the country illegally. It is still unknown if those arrested are connected to the shooting.
The agent who was shot is a 21-year veteran with the Border Patrol, out of its Tucson Sector office. He is also an experienced paramedic who was able to apply first-aid to himself, get to his vehicle and call for help. He was eventually taken by air to an area hospital.
Jim Chilton, a fifth-generation cattle rancher and owner of the land where the agent was shot, said the wounded agent was shot in the hand, leg and chest, but that he was wearing a protective vest.
"I saw the agent at the hospital yesterday he's in good spirits and stable condition at this point in time," Chilton said.
He said the agent was lucky.
"His vest saved his life," he said.
In an interview with local media, Chilton, who is a vocal supporter of President Trump's plans to build a wall along the southern border, said something like this was bound to happen around this area, considering there is no border fence in the hilly and rugged land.
"There's no wall at the boundary, just a four strand barbed-wire cattle fence for 25 miles," he said.
With this being an assault on a federal agent, Karisch said the FBI is leading the investigation. In a news conference in Tucson on Wednesday, he explained in some of the more dangerous areas they try to ensure agents work in pairs, but that is not always the case.
He and other supervisors are telling agents to always keep their guard up when patrolling the border.
"It goes without saying, we know the inherent dangers of this profession," Karisch said, "but we continue to go out there and protect our country and our communities."
The federal government is asking for help at this point.
If anyone has information believed to be relevant to this incident, please call your local FBI office or report it to tips.fbi.gov.