AP PHOTOS: Irma victims take toll of storm's destruction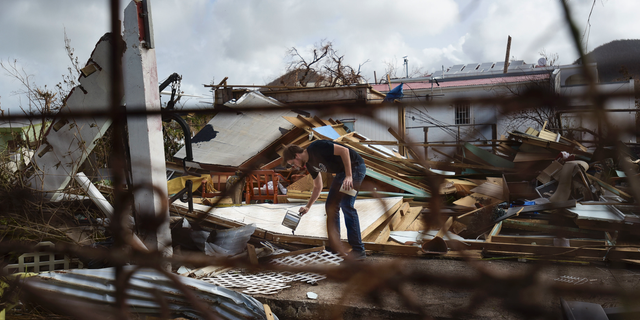 NEWYou can now listen to Fox News articles!
With Irma having been downgraded to a tropical depression, people in the Caribbean and the southeast U.S. have begun to assess the damage caused by the record-breaking storm.
As many as many as 13 million Floridians were thought to be without electricity Tuesday in the tropical heat. Irma earlier this week had engulfed the entire state, hitting the Keys and the northeast corner of the state especially hard.
In parts of the Caribbean, the devastation was even worse. The Dutch Red Cross said there were still more than 200 people listed as missing on St. Maarten, but with communications still extremely spotty, it wasn't immediately clear how many were simply without cell service and unable to let friends and family know they had survived.
The death toll from Irma stood at 47 by midday Tuesday.