Another teen wounded in Washington school shooting dies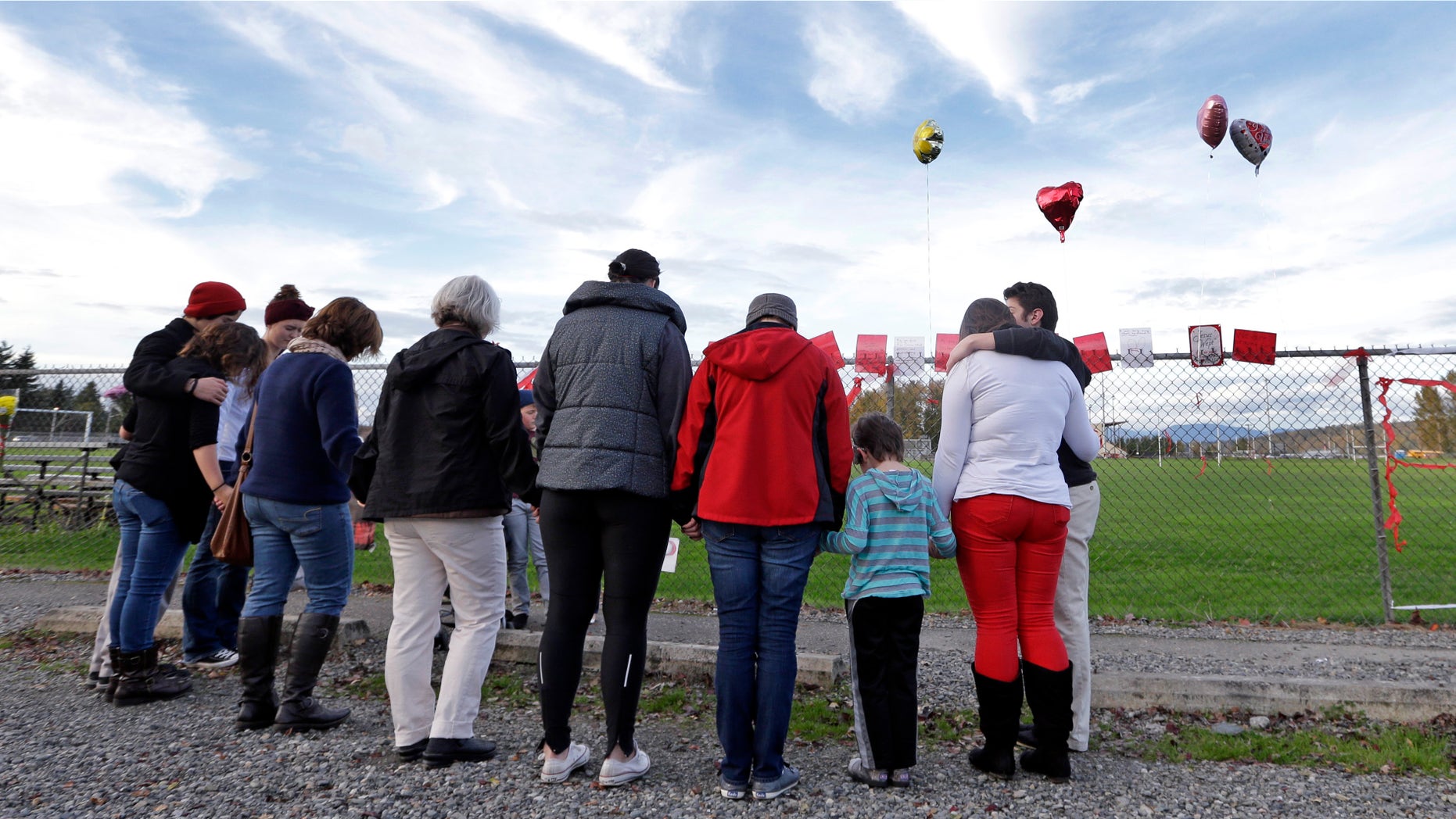 SEATTLE – A fourth teenager has died from wounds sustained in the Oct. 24 Washington state school shooting.
"Unfortunately, Andrew Fryberg, 15, passed away this evening November 7, at Harborview Medical Center," the hospital announced Friday night, according to Fox affiliate KCPQ in Seattle. The station said the lone survivor of the shooting tweeted an emotional farewell Friday night after hearing of his cousin's death. They were also cousins of the shooter.
"You'll be watching over me and you'll always be in my heart nothing seems to make sense at this time the worst things happen to the best people but now you're somewhere where no one can hurt you," Nate Hatch, 15, tweeted.
Hatch returned home Thursday after he was discharged from Harborview Medical Center. He survived being shot in the jaw.
KCPQ said Harborview issued a statement on behalf of Andrew's family: "We express our thanks for the amazing support from the community, as well as from everyone around the world that have been praying for us all through this tragic event."
The shooting at Marysville Pilchuck High School, 35 miles north of Seattle, also claimed the lives of14-year-olds Zoe Galasso, Gia Soriano, 14, and Shaylee Chuckulnaskit.
The five classmates were sitting in the cafeteria when they were shot by popular 14-year-old freshman Jaylen Fryberg who died of a self-inflicted wound.
Snohomish County Sheriff Ty Trenary told KCPQ that the shooter sent the five victims text messages asking them to meet him in the cafeteria just before the shooting.
The Associated Press contributed to this report