Anne Frank Halloween costume pulled after social media uproar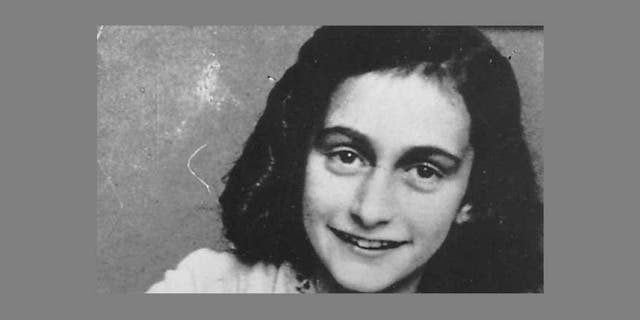 A company pulled a controversial Halloween costume of Anne Frank from its website over the weekend amid a slew of criticism on social media.
Called the "Anne Frank costume for girls," HalloweenCostumes.com was offering a get-up that featured a long sleeve blue button-up dress, a brown shoulder bag and a green beret. The company described Frank as a World War II hero and an inspiration, adding that "we can always learn from the struggles of history."
The costume created a huge uproar on social media among users angered at the company using the memory of Frank to sell costumes.
"There r better ways 2 commemorate Anne Frank," Carlos Galindo-Elvira, a spokesperson for the Anti-Defamation League in Arizona, tweeted. "This is not one. We should not trivialize her memory as a costume."
Anne Frank has become one of the most discussed Jewish victims of the Holocaust after a diary of her time in hiding in the Netherlands between 1942 and 1944 was published to international acclaim. She is believed to have died sometime between February and March 1945 during a typhus outbreak at the Bergen-Belsen concentration camp in northern Germany.
Her diary was found by her father, the only member of the family to survive the Holocaust, and first published in 1947. The diary has since been translated into 60 languages.
In a statement provided to Fox News, Alexandra DeVitt, a spokesperson for the Anne Frank Center for Mutual Respect, called the costume "offensive" and that it "trivializes her suffering."
"There are more appropriate ways to commemorate the legacy of Anne Frank than through a Halloween costume, which is offensive and trivializes her suffering and the suffering of millions during the Holocaust," DeVitt said. "We are pleased that the costume has been pulled."
In response to the controversy, Ross Walker Smith, a spokesperson for HalloweenCostumes.com, apologized for "any offense it has caused" and noted that the company makes costumes for a number of uses, not just Halloween.
"We sell costumes not only for Halloween, but for many uses outside of the Halloween season, such as school projects and plays," Walker Smith said on Twitter. "We have passed along the feedback regarding this costume, and it has been removed from the website at this time."