Angry Contractor Dumps Concrete in Front of a Massachusetts Town Hall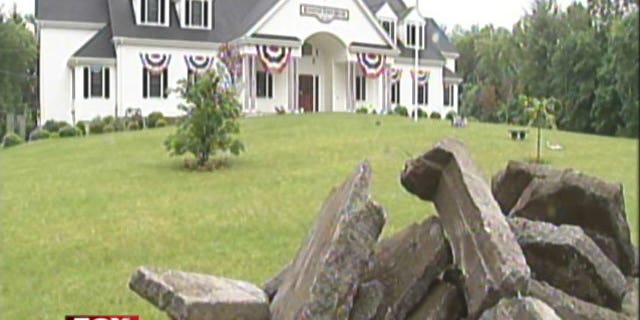 NEWYou can now listen to Fox News articles!
A contractor upset with the town of Kingston, Massachusetts dumped concrete blocks on the front lawn of the town offices with a 10-wheeler at around 9 a.m. on Thursday, MyFoxBoston reports.
The pile of cement covered a grass area in the front of the building. Police said they have a suspect who will be charged with felony malicious damage and motor vehicle trespassing.
The suspect, who is a Kingston resident, has already admitted to dumping the cement, police said. The dispute the man has with the town of Kingston involves a state highway project that took the end the man's driveway.
Click here for more on this story and video from MyFoxBoston.