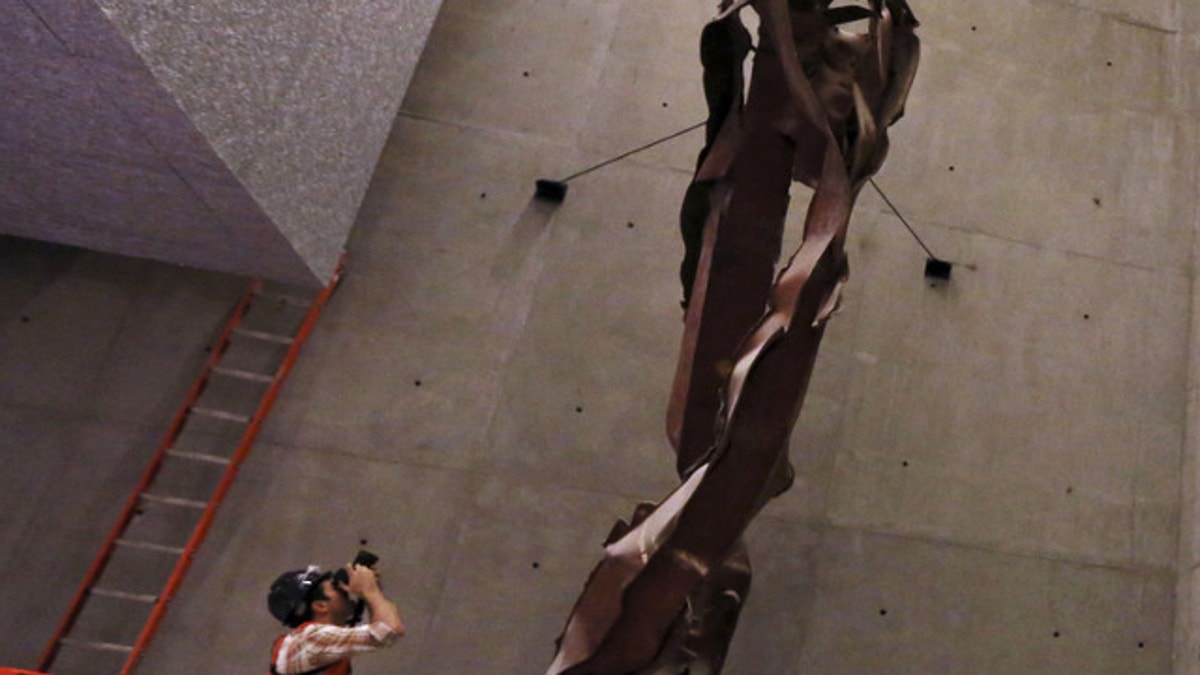 A twisted piece of steel from the wreckage of the World Trade Center after 9/11 has some workers at the National September 11 Memorial and Museum speculating over whether the shadow of a face can be seen in the metal.
The column is being prepared for exhibit at the underground memorial and museum as one of two "impact steel" pieces that experts believe come from the exact point where the first hijacked plane struck the North Tower, NBCNewYork.com reported.
A source at the museum told the station that workers have discussed the face in the steel for some time, with some saying they see it and others not. Whether the face is visible reportedly depends on lighting and the angle from which the display is viewed.
The source told NBCNewYork.com that some are referring to the face as "the Angel of 9/11."
"People often find meaning in tragedy," a museum spokesman told the station. "For us, this piece of steel is historically important to include in the museum as it helps to tell the story of 9/11."
Nearly 3,000 people were killed in the 9/11 attack in New York, Washington, and Pennsylvania.