'Angel' cloud appears over Texas skyline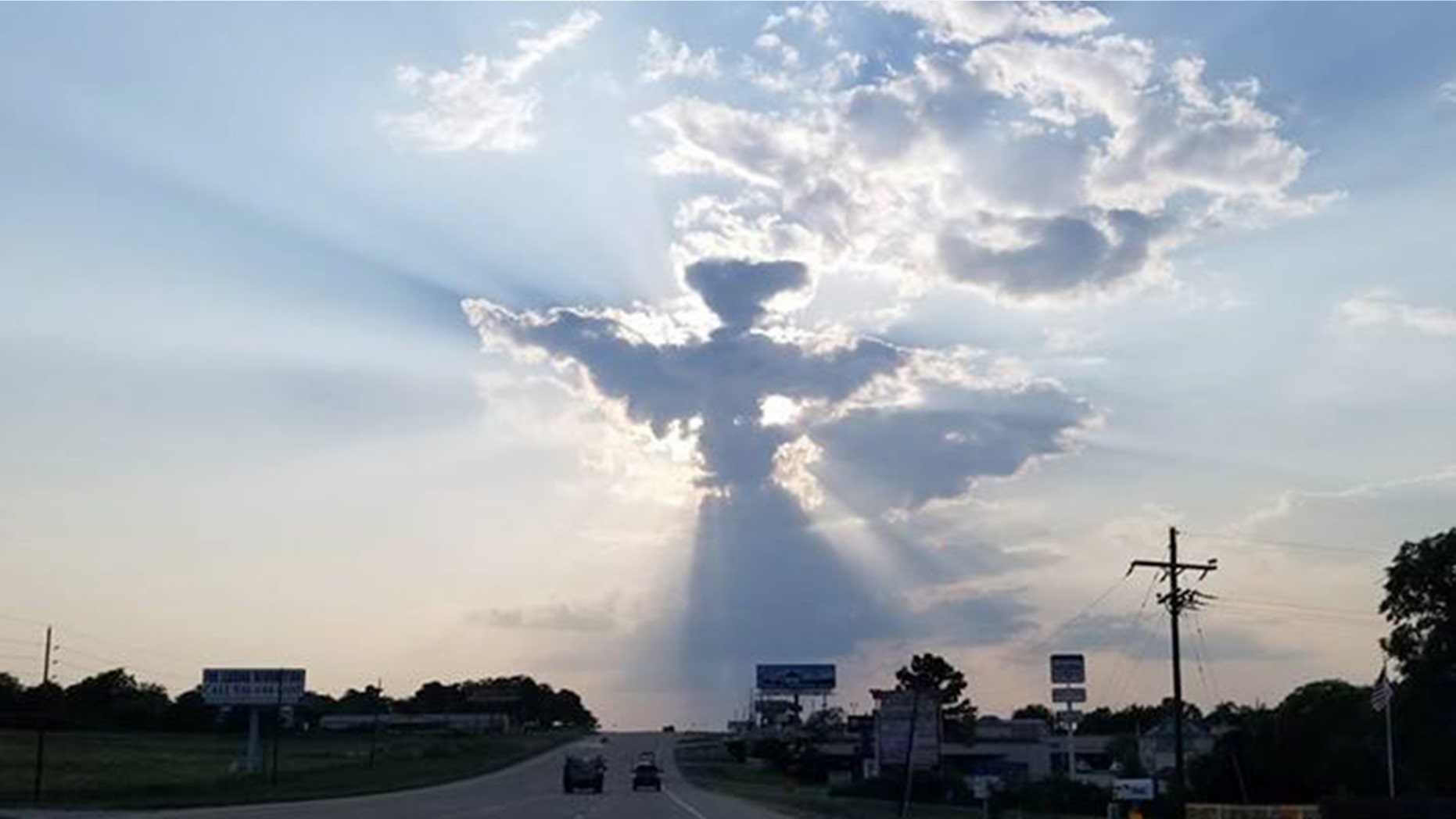 A driver in Texas on Monday snagged a photo of a cloud formation that he thinks looks like an angel over the horizon.
Danny Ferraro shared the gleaming snapshot on Facebook, dubbing it the "Texas Angel."
"This was the sunset as we were driving down Hwy 105," Ferraro wrote. "How awesome is that!"
NEW MEXICO CHURCH MIRACLE? VIRGIN MARY STATUE APPEARS TO 'WEEP' OLIVE OIL
Ferraro was able to catch the image as he was enroute to handle a situation that he wasn't looking forward to, he told WFTS. But he told the outlet that he viewed the appearance of the angel-like cloud as a message that everything would turn out "OK."
Fox 10 Phoenix shared the photo on their Facebook page, asking viewers what they saw.
Some seemed to agree with Ferraro in believing that it looked like an angel but other people viewed it differently.
MICHIGAN MAN CLAIMS HIS SECURITY CAMERA CAPTURED AN 'ANGEL' FLOATING OVER TRUCK
One person wrote that it looked like a "praying mantis with a dress on!" while another said it bore a resemblance to "Julie Andrews, in 'The Sound of Music.'"
A similar incident happened to a man in Michigan in May, who claimed that his motion sensor security camera captured the image of an angel floating above his truck.
Fox News' Ryan Gaydos contributed to this story.