Andrew Lloyd Webber offers $1.3 million grant for children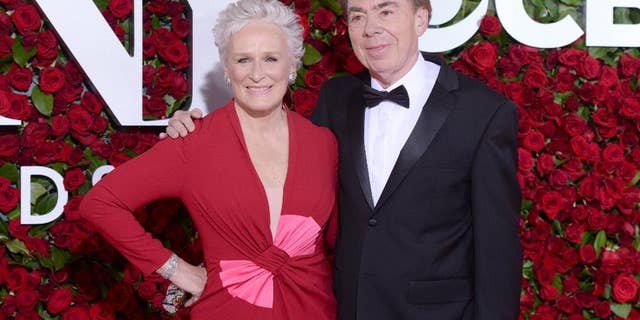 NEWYou can now listen to Fox News articles!
NEW YORK – Andrew Lloyd Webber came to cheer on his kid rock band at the Tony Awards — and also to give out some money to encourage more musical kids.
The legendary composer, whose "School of Rock," competed for the top musical prize Sunday, announced that he is funding $1.3 million to buy musical theater equipment in U.S. public schools and subsidize study.
"I'm afraid what's happening in America is mirrored in Britain. It seems to be that nobody quite understands in the treasuries of our various countries that every penny you put into the arts, comes back in some form — in my view, five times over," he told The Associated Press on the eve of the announcement.
The three-year grant operated by The American Theatre Wing will include buying instruments and equipment for school theater programs, funding summer study and after-school training, and college scholarships.
Arts education "makes a vital contribution to children's well-being and their understanding of other disciplines," Lloyd Webber said. "If you start learning music, you immediately get a grasp for math."
"If you're lucky, like I am, to make a living through the one thing that you really love doing, I think it's extremely important that you try to give it back and bring other people into it."
The stage version of "School of Rock" stays close to the plot of the Jack Black-led 2003 film, in which a wannabe rocker enlists his fifth-graders to form a rock group and conquer the Battle of the Bands.
A highlight of the show is listening to a group of 10-year-olds jamming and Lloyd Webber wants the Tony performance slot to motive others. "One hopes it's a little inspiring to other kids when they see that these kids really play. That's the fantastic thing."
The U.S. grant is an extension of a program Lloyd Webber has implemented in Britain, introducing violins in schools before pupils go on to make their own music choices. "It's a beginning. Let's put it this way: It's a beginning."
___
Online: http://www.AmericanTheatreWing.org