Ambushed Ohio judge was presiding over man's lawsuit
The judge who was ambushed outside an Ohio courthouse Monday was presiding over a wrongful-death case involving his attacker, one of several new details emerging Tuesday that shed light on what led up to the incident.
The suspect, 51-year-old Nathaniel Richmond, was fatally shot Monday after wounding Jefferson County Judge Joseph Bruzzese Jr., who's expected to survive. A second suspect, not yet identified for his own protection, was taken into custody for questioning, WTOV reported.
Bruzzese was overseeing a wrongful-death case that Richmond filed against a housing authority involving a 2015 fire that killed Richmond's mother and his 2-year-old nephew, the Herald-Star reported.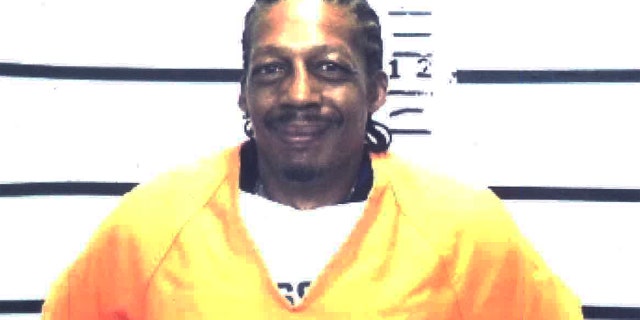 The lawsuit claims Jefferson Metropolitan Housing Authority and its employees knew from inspections of the house that it had several defects, including exposed electrical wiring and inoperable smoke detectors, before the deadly blaze.
"Defendants were informed by the inspection company that these conditions were 'life threatening.' In fact, the house had long-standing electrical problems of which the defendants knew. Defendants chose not to fix or otherwise remedy these physical defects. In fact, defendants knew from the inspection company reports that there were over 100 'life threatening' conditions at JMHA's public housing unit," the lawsuit stated, according to the Herald-Star.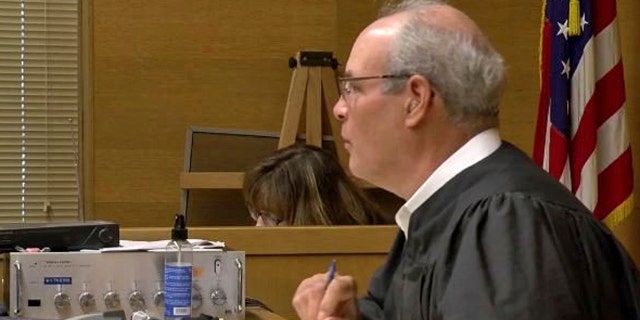 Attorneys for the housing authority had filed a motion on Friday to dismiss the punitive damages in the case, and another claim that the housing authority had destroyed the house in order to disrupt the plaintiff's case, the newspaper reported.
MAN WHO SHOT OHIO JUDGE WAS FATHER OF HIGH SCHOOL FOOTBALL PLAYER CONVICTED OF RAPE, INVESTIGATORS SAY
A hearing on a motion to dismiss punitive damages claims was set for Aug. 28. before Bruzzese.
Additional court records obtained by the Associated Press show Richmond was arrested in April 2016 on charges of driving-under-the-influence and driving with expired plates, with the DUI charge ultimately downgraded to reckless operation. Several years ago he was arrested on various domestic violence and assault charges, court records show.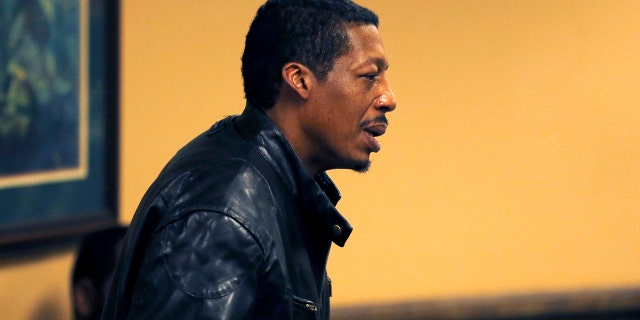 Richmond was the father of a Steubenville High School football player convicted of rape in 2013. A visiting judge handled his son's case, not Bruzzse. Ma'Lik Richmond is currently on the Youngstown State football team but isn't allowed to participate in any games following backlash surrounding his spot on the team.
Hours before he shot the judge, Richmond was stopped by a police officer for having a defective headlight as he drove downtown in the early morning darkness, The Intelligencer and Wheeling News-Register reported.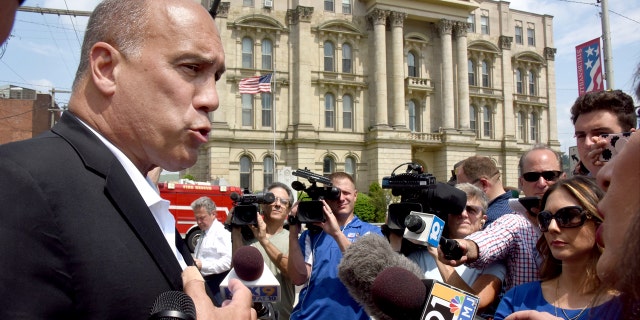 Richmond arrived at a neighboring bank a short while before the shooting, left, then returned and walked quickly toward the judge from a parked car and fired, and the judge returned fire, said Jefferson County Sheriff Fred Abdalla.
Police have not yet identified a motive in the shooting, which was captured on surveillance video. Officials, however, said they will not be releasing video of the shooting until their investigation is complete, WTOV reported.
The Associated Press contributed to this report.