Amazon warns of penalties after disclosing business ties to Iran, report says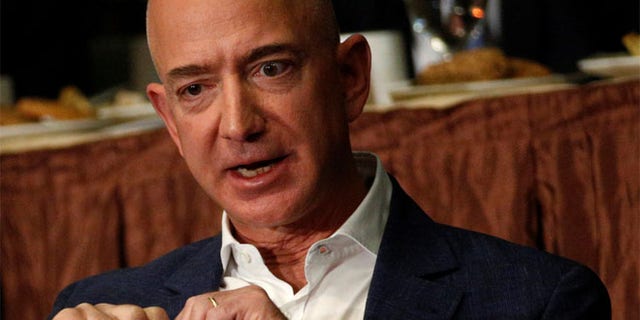 Amazon, the internet retail giant, disclosed in a filing Thursday that it "processed and delivered" a variety of consumer products to unidentified groups and individuals outside Iran but controlled or owned by the Iranian government, a Bloomberg report said.
Amazon said the goods sold included a range of products, from pet food to software. Amazon, in a regulatory filing, warned that review could result in "penalties," the report said.
The company reportedly said the orders took place for about four years and may have violated U.S. sanctions. The company reportedly alerted the U.S. Treasury Department's Office of Foreign Assets Control and the Department of Commerce's Bureau of Industry and Security about the dealings, and is cooperating with the review.
The Seattle Times reported that the orders included a $2,400 in consumer products to an entity controlled by Tehran's government, and $1,300 in consumer products to a person subjected to sanctions by an executive order.
Former President Obama signed the "Iran Threat Reduction and Syria Human Rights Act of 2012" in hopes of strengthening the sanctions in place against Tehran and compel the country to abandon its pursuit of a nuclear weapon. Any violator can face civil penalties, the report said.
ITRA also stipulated, in Section 218, that when it comes to doing business with Iran, foreign subsidiaries of U.S. parent firms shall in all cases be treated exactly the same as U.S. firms: namely, what is prohibited for U.S. parent firms has to be prohibited for foreign subsidiaries, and what is allowed for foreign subsidiaries has to be allowed for U.S. parent firms.
ITRA contains language, in Section 605, requiring that the terms spelled out in Section 218 shall remain in effect until the president of the United States certifies two things to Congress: first, that Iran has been removed from the State Department's list of nations that sponsor terrorism, and second, that Iran has ceased the pursuit, acquisition, and development of weapons of mass destruction.