Amanda Knox pens tribute to Meredith Kercher on 10th anniversary of her gruesome death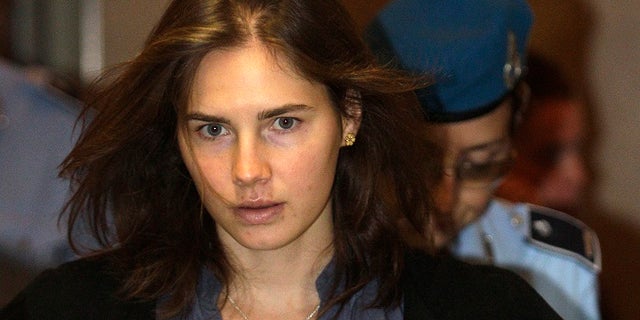 Amanda Knox penned a tribute Wednesday to her former roommate, who she was accused of killing in a protracted legal case where she was convicted, acquitted, and then convicted again before she was finally acquitted.
The letter to Meredith Kercher was published in WestsideSeattle.com on the tenth anniversary of her friend's brutal death. It recounted the experiences she had with Kercher while the two were living together in Perugia, Italy.
"When I look back on my memories of Meredith, what I find are beautiful, banal moments we shared in the weeks we lived side-by-side," Knox wrote.
Knox recounted the times she and Kercher would carry groceries back to their apartment, drink espressos and watch television.
"And I remember the last time I saw her, ten years ago today, slinging her purse over her shoulder and waving goodbye to me on her way out to meet up with her British friends," Knox wrote.
Knox's letter then took a dark turn when she mentioned her friend's brutal murder.
ITALY'S HIGHEST COURT ACQUITS AMANDA KNOX OF KILLING ROOMMATE
"My memories of Meredith are buried beneath the horrific autopsy photos and crime scene footage I saw, the slurs I was called, the death threats I received (and still receive), the false accusations I fought, the years of wrongful imprisonment I endured, the multiple trials and slanderous headlines that juxtaposed our names and faces, unfairly interlocking her death with my identity," Knox wrote.
On Nov. 2, 2007 Kercher, 21, was found murdered in the apartment she shared with Knox and two other students. Her throat was slashed and she had been sexually assaulted.
Knox and her Italian ex-boyfriend, Raffaele Sollecito, were arrested a few days later along with Rude Guede, an Ivory Coast native raised in Perugia. Guede was convicted of murder in a separate trial and is serving a 16-year sentence.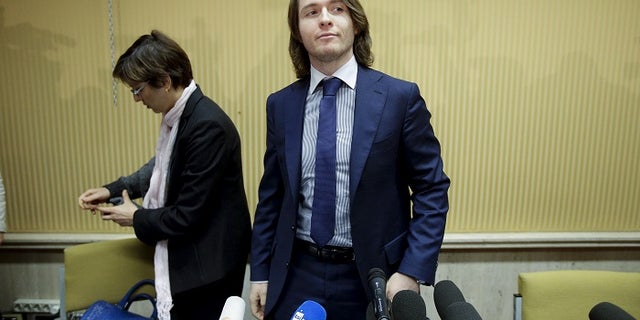 Knox, dubbed Foxy Knoxy by the international media, and Sollecito were convicted, acquitted, and convicted in three different highly publicized trials. Knox was found guilty in 2009 but acquitted and freed in 2011 after spending nearly four years in prison.
Knox returned to her hometown of Seattle following the acquittal but was then tried and convicted in absentia and ordered a new appeals trial in 2014. In 2015, Italy's highest court acquitted Knox of murder, ending the drawn-out legal saga.
AMANDA KNOX'S EX-BOYFRIEND SUING JUDGES AND JURY OVER WRONGFUL CONVICTION
Knox noted in her tribute that some people believe she "has no right to mourn Meredith."
"They believe that I had something to do with her murder – I didn't – or that Meredith has been forgotten in the wake of my own struggle for justice – she hasn't," Knox said.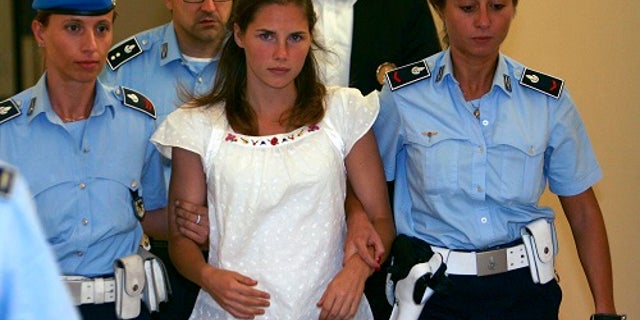 Knox concluded that Kercher's murder changed her life because "innocent people suffer."
"We are all driven to do something about it—to speak out against unrepentant killers or incompetent and cruel prosecutors—even though no one can ever give Meredith back her life, or me the years of life I lost to wrongful imprisonment," Knox wrote.
"I hate it that my memories of her are buried beneath the years of suffering Raffaele and I endured in the wake of her murder. And it's depressing to know that mourning her comes at the price of being criticized for anything I say or don't say today. But most depressing of all is that Meredith isn't here, when she deserves to be. She is painfully missed by everyone who loved her. I miss her, and I'm grateful for the memories of our time together," Knox concluded.
The Associated Press contributed to this report.