Alton Sterling case: DOJ will not charge officers in fatal shooting, reports say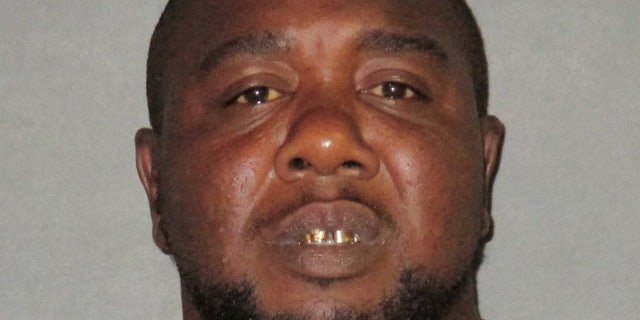 The Justice Department will not charge the two Baton Rouge officers involved in the shooting death of Alton Sterling that was captured on cellphone video, according to a report Tuesday by The Associated Press.
A person not authorized to talk publicly about the decision spoke to the AP on Tuesday. Federal authorities opened a civil rights investigation immediately after the July 2016 police shooting that killed 37-year-old Sterling outside a convenience store where he was selling homemade CDs.
The Washington Post, which cited four people close to the case, said federal investigators are planning to reveal in the next 24 hours that the DOJ has closed the probe.
A police report said the two officers saw the butt of a gun in one of Sterling's pants pockets and saw him try to reach for it before he was shot. Two cellphone videos of Sterling's deadly struggle with officers Blane Salamoni and Howie Lake II quickly spread on social media after the July 5 shooting.
Authorities in Baton Rouge have been preparing for any possible protests related to the decision, FOX 8 reported.
The decision by the DOJ doesn't prevent state authorities from investigating Sterling's death themselves and pursuing their own criminal charges.
A spokesman for Gov. John Bel Edwards' office told FOX 8 they have not been informed of a decision. Officials across the city, as well as representatives of Sterling family members, also told The Advocate they had not yet been informed of the decision.
"I am appalled that this news, whether true or false, has been disseminated without a formal decision being relayed to the Sterling family first," Baton Rouge Mayor- President Sharon Weston Broome said in a statement. "Also, no one in my office or the governor's office has been notified by the U.S. Attorney's office of a decision or timeline. I am still in consistent contact with the governor's office. As I've said before, when I know something, the people of Baton Rouge will know - and we will get through it together."
Sterling was shot after authorities were called to a convenience store to look into a report that a man with a gun had just threatened another man outside the store.
The officers and Sterling struggled, and at one point, all three were on the ground when shots were fired by one of the officers. At least one of several pieces of footage that captured portions of the shooting appears to show an officer remove a gun from Sterling's pocket after he was shot.
In the days that followed, police arrested nearly 200 protesters in Baton Rouge before another black man was killed by police in Minnesota.
Racial tensions in Baton Rouge were simmering days later when a black military veteran from Missouri ambushed and killed three Baton Rouge law enforcement officers and wounded three others before being shot dead on July 17.
Police have said they have dashcam and bodycam video and store surveillance footage of the shooting, though none of it has been released. A federal judge sealed a coroner's report on Sterling's autopsy.
Both officers were placed on administrative leave, a standard procedure. Salamoni has been a Baton Rouge police officer for four years; Lake had been on the force for three years. Each had two prior "use of force" complaints against them, and they were cleared in all four of those cases, internal affairs records indicate.
East Baton Rouge District Attorney Hillar Moore recused himself from any state criminal investigation into Sterling's death, citing his professional relationship with Salamoni's parents. Salamoni's father, Noel Salamoni, is a Baton Rouge police captain. His mother, Melissa Salamoni, retired as a Baton Rouge police captain last June after 32 years on the force.
Moore's recusal left Louisiana Attorney General Jeff Landry to decide whether to have his own office review evidence for possible state charges or to appoint another district attorney to take over the case.
Landry has said he wouldn't have access to the federal investigation on Sterling's shooting until it was completed.
Landry said in a July 11 statement that his office trusts the federal government to investigate the case and looks forward to "fulfilling our responsibilities" after getting the results of the federal investigation.
Bamberg, the attorney for some of Sterling's relatives, urged Landry in July to "fight for justice" in the case and expressed hope that the attorney general's office "one day" will get involved.
The mass arrests of people protesting Sterling's death led to federal lawsuits accusing police of using excessive force and violating protesters' civil rights. Gov. Edwards, who comes from a family of sheriffs, has said he was pleased with the police response to the protests and defended their deployment of riot gear and weaponry.
Read more from The Washington Post.
The Associated Press contributed to this report.