Alligator found at NJ motel was there to film music video: police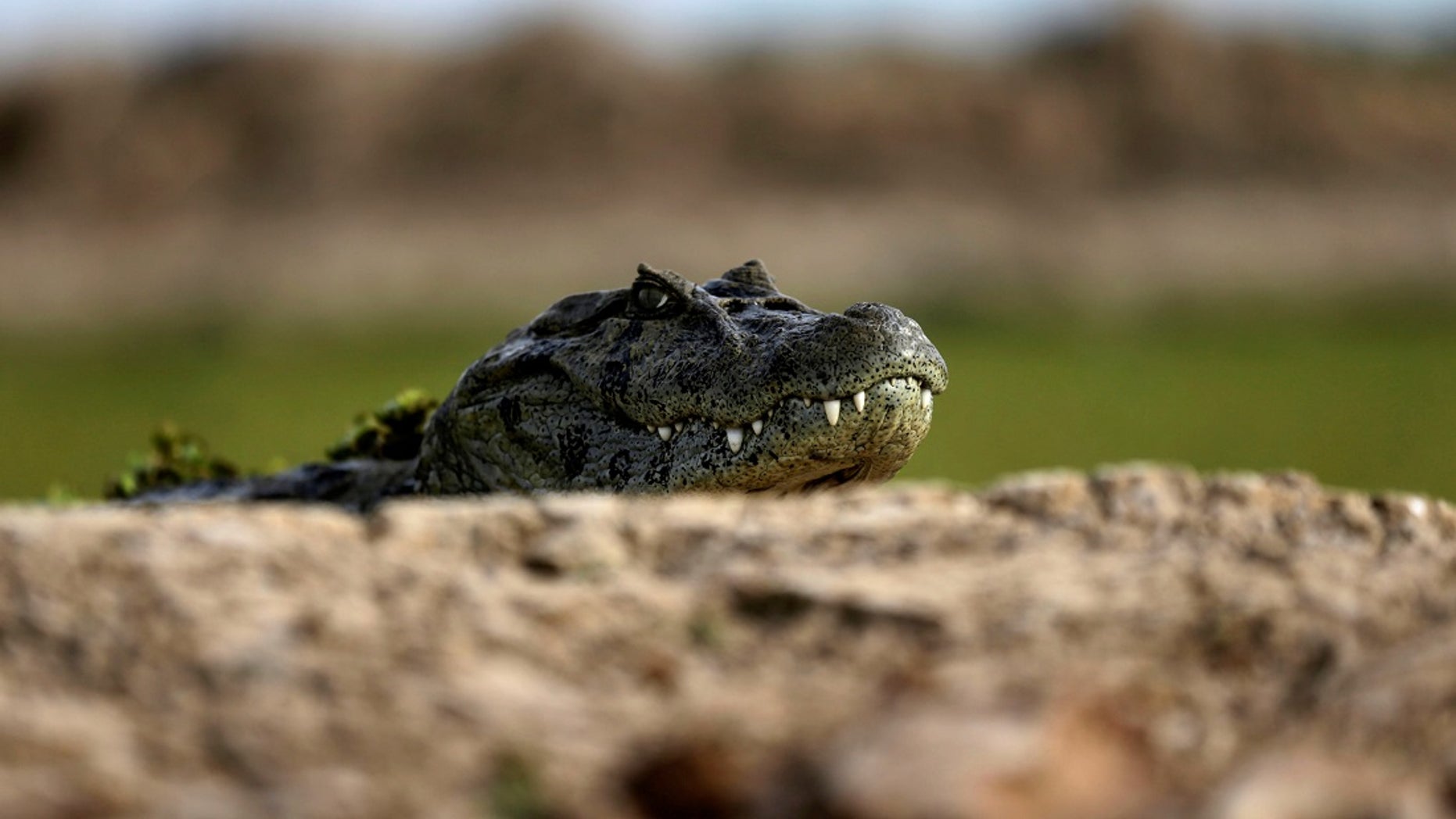 It's not quite "Crocodile Rock."
A 3-foot-long alligator that stumped police after being found at a hotel in Atlantic City, New Jersey, earlier this month was actually part of a rap video filmed there, investigators now say.
The reptile was discovered Aug. 15 during a raid at the Bayview Inn & Suites.
Police had been looking for an Egg Harbor Township man wanted for a drug-induced death and other offenses, NJ.com reported.
Stolen items found during the raid led to the Tuesday arrest of 25-year-old Bashawn Whitted-Scott, of Atlantic City, and 31-year-old Sean Temple, of Mays Landing, who were both part of the rap video, the Press of Atlantic City reported.
Whitted-Scott and Temple robbed homes in two nearby towns in the days before the alligator was found, authorities said.
The two men are facing multiple charges -- unrelated to the music video.
Animal control workers safely lifted the alligator from the hotel pool and it's now at a zoo in Cape May County. Officials have said they plan to move it to a reserve in Florida.
The Associated Press contributed to this report.