The man police say fired 13 shots at a Philadelphia police officer and claimed he did it "in the name of Islam" was charged Saturday with attempted murder and other related crimes.
Edward Archer, 30, was denied bail pending a Jan. 25 preliminary hearing. His attorney with the Defender Association of Philadelphia could not be reached for comment, the Associated Press reported.
Archer was also arraigned on charges of aggravated assault, assault of a law enforcement officer, recklessly endangering another person, possession of an instrument of crime with intent and weapons possession, Fox 29 reported.
The FBI is investigating two trips Archer made to the Middle East, a spokesman told Fox News late Friday.
Special Agent Eric Rouna said federal authorities are investigating a trip Archer made to Saudi Arabia in 2011 where the suspect spent "a couple" of weeks. Authorities are also seeking more information about the several months Archer spent in Egypt in 2012.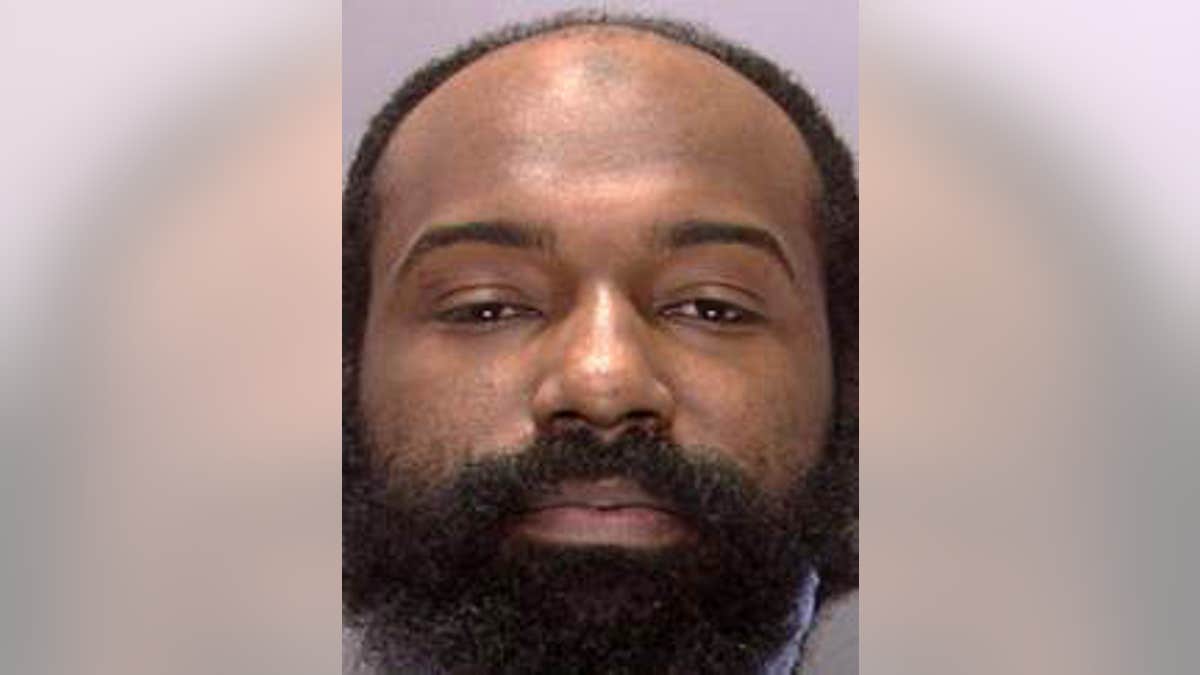 Rouna said law enforcement officials have plenty of time to investigate because the suspect is in custody and isn't going anywhere.
Archer was caught in surveillance video ambushing Officer Jesse Hartnett in his squad car, shooting him multiple times, and claimed he acted "in the name of Islam," police said at a news conference Friday.
Police Commissioner Richard Ross said the suspect's gun, a 9mm Glock 17, had been stolen from police in 2013.
Captain James Clark revealed at the news conference that Archer told homicide investigators he "pledges his allegiance to Islamic State, he follows Allah, and that is the reason he was called upon to do this." A law enforcement official told Fox News Archer was wearing "Muslim garb," but the source didn't elaborate.
Archer was in critical but stable condition at a hospital police said. Three bullets struck the officer in his left arm.
Valerie Holliday, Archer's mother, insisted that her son would never do anything like this, according to the Philadelphia Inquirer. Holliday said Archer had been "hearing voices his head" and said that his family had sought psychiatric help for him.
Holliday told the Inquirer Archer is the oldest of seven children and a longtime devout Muslim.
"He turns to his God a lot," she told the paper.
Holliday didn't exactly connect Archer's religious beliefs to his suspected shooting of Hartnett. She claims that Archer had suffered several head injuries while playing high school football and was in a moped accident years ago.
"He's been getting worse," she added. "He's been talking to himself…laughing and mumbling."
FBI and other law enforcement investigators searched his homes Friday, according to police. They say the suspect has addresses in Philadelphia and the suburb of Yeadon. He did not reveal whether he was engaged in a larger "conspiracy," Ross told reporters.
Police officials say the gun was reported stolen from an officer's home in October 2013 but they don't know how many people handled the weapon before Thursday's shooting.
Hartnett returned fire, Ross added. Doctors treated Archer for a gunshot wound.
"We are working side-by-side with the Philadelphia Police Department. They remain the lead agency as we work together to gather information about the attack on their officer," the FBI announced.
Hartnett is a four-year veteran of the Philadelphia Police Department.
"This is absolutely one of the scariest things I've ever seen," Ross said at a news conference a few hours later. "This guy tried to execute the police officer. The police officer had no idea he was coming."
The suspect ran away, but was quickly apprehended by other officers roughly a block away.
In a statement, Governor Tom Wolf said, "This alleged intentional act of violence against an officer seeking to help a fellow citizen is horrifying and has no place in Pennsylvania."
Jim Kenney, who is in his first week as mayor of the nation's fifth largest city, said, "There are just too many guns on the streets and I think our national government needs to do something about that."
His statement comes on the heels of President Barack Obama announcement on Tuesday of his plan to tighten control and enforcement of firearms in the United States.
Fox News' Matthew Dean and The Associated Press contributed to this report.