Alleged New York rapist who was spotted again by victim after attack is in custody, police say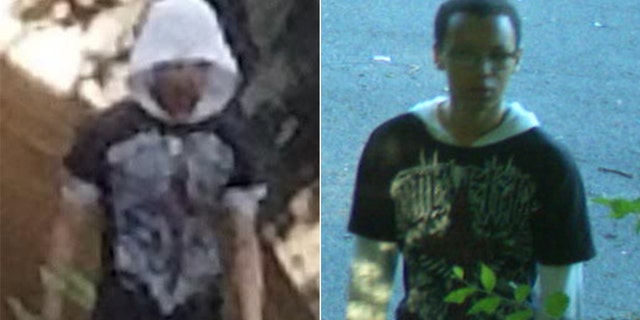 New York City police on Thursday arrested a 14-year-old teen who allegedly tried to rape a woman in a park before she broke free -- and then encountered the woman again as she tried to flee the area.
Investigators announced Thursday the teen, whose name was not made public, was found at his Bronx home near the park and is facing charges of attempted rape and harassment.
Police said the 35-year-old victim was jogging in the Bronx River Forest park Monday morning when she was approached from behind by the man.
The suspect – wearing a white hooded shirt and a black shirt over that – then allegedly covered her mouth and tried to drag her down.
The woman screamed and fled – only to spot the man again while trying to get out of the park.
Police released numerous images of the suspect following the incident, and originally estimated him to be between 17 and 25 years old.