All Six Victims ID'd in Child Sex Abuse Case Expected to Testify Against Ex-Penn State Coach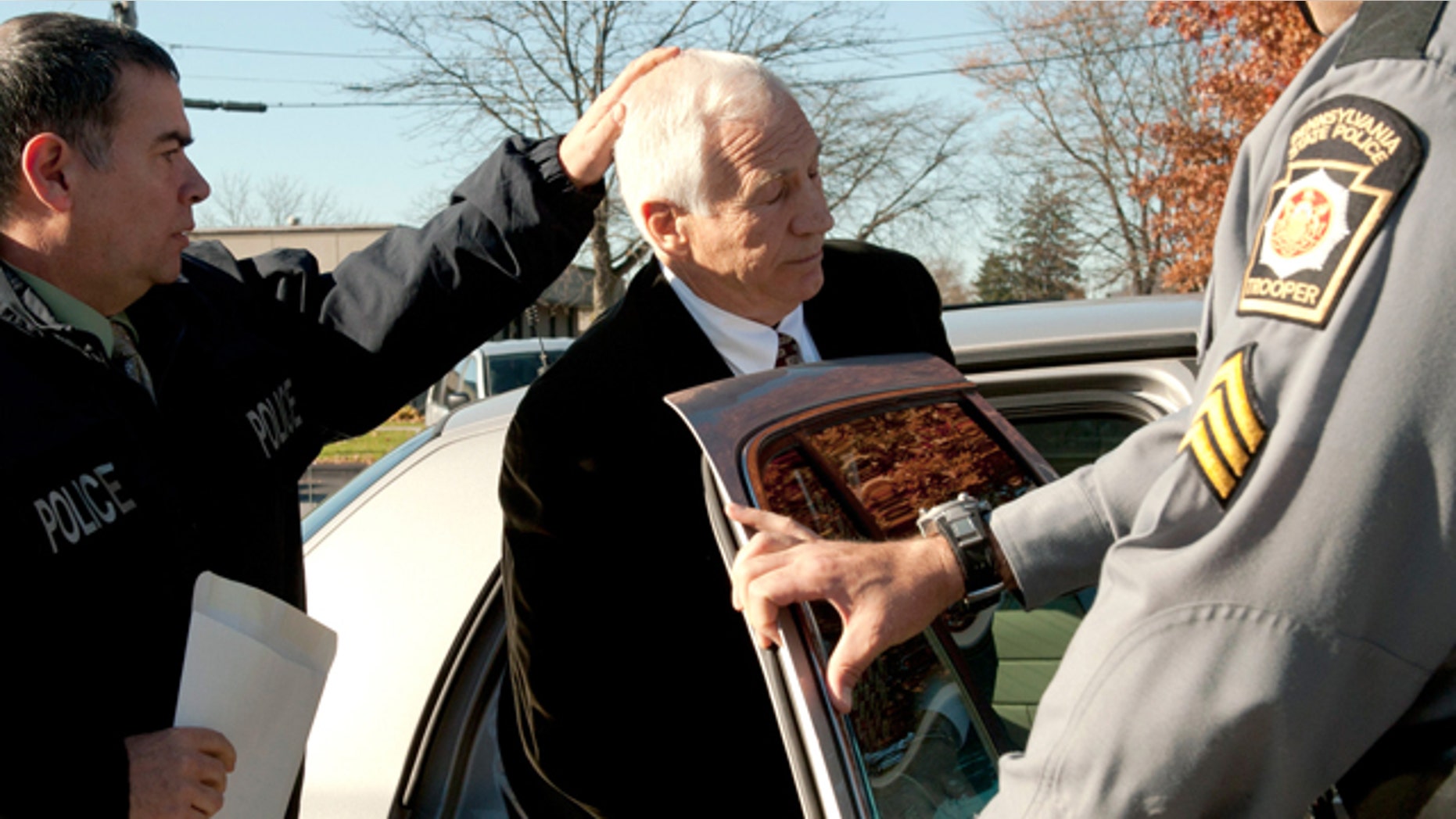 All of the alleged victims identified in the child sex charges against disgraced ex-Penn State coach Jerry Sandusky are expected to testify next month in open court, a lawyer for one of the victims told FoxNews.com, despite claims by Sandusky's defense team that some of the victims would recant.
Slade McLaughlin, one of two Philadelphia-area attorneys representing "Victim One," suggested there was little doubt about the testimony.
"In ordinary course of things, it would be expected that all victims would testify," McLaughlin said.
Sandusky is accused of sexually abusing eight young boys over 15 years, allegedly using his charity The Second Mile to find his victims. The grand jury report notes that two of the victims have not been identified despite eyewitness accounts.
The other six are expected to take the stand at the upcoming hearing set for Dec. 13, including the Clinton County youth known so far only as Victim One. The alleged victim kickstarted the investigation by telling authorities he was being abused by Sandusky, a former defensive coordinator under legendary football coach Joe Paterno.
The case has engulfed Penn State in scandal over how school officials responded to what they knew about the allegations, and it led to the firing of Paterno and the university's president. Two other school officials were hit with charges of perjury and failure to report allegations of child abuse to authorities as required by law.
McLaughlin said he and Michael Boni were retained last week by Victim One and have been busy preparing their client for the hearing. The victim, now 18, is still experiencing emotional turmoil over the abuse by Sandusky, McLaughlin said.
Sandusky's attorney Joseph Amendola has said repeatedly that some of the alleged victims would recant their allegations. He also has said one of the victims cited in the grand jury report would be coming forward with a different story, casting doubt on the allegations involving him.
Amendola downplayed the upcoming testimony in an email Tuesday to FoxNews.com.
"We believe there's a significant possibility at least one and perhaps two of the alleged victims may testify no sexual contact occurred between them and Jerry Sandusky," he said, while acknowledging that others likely will claim "sexual acts" or "inappropriate touching" occurred.
Sandusky has denied the charges against him, though he admitted in a TV interview that he had showered with boys after camp workouts.