All NY Catholic dioceses subpoenaed in sex abuse probe: AP
New York Attorney General Barbara Underwood has subpoenaed all eight Roman Catholic dioceses in the state as part of an investigation into the handling of sexual abuse allegations, a law enforcement source told The Associated Press on Thursday
The subpoenas seek documents relating to abuse allegations, payments to victims and findings from internal church investigations. Underwood's office is pursuing a civil investigation into the church's response to abuse reports, and has also reached out to local prosecutors authorized to convene grand juries or pursue criminal investigations.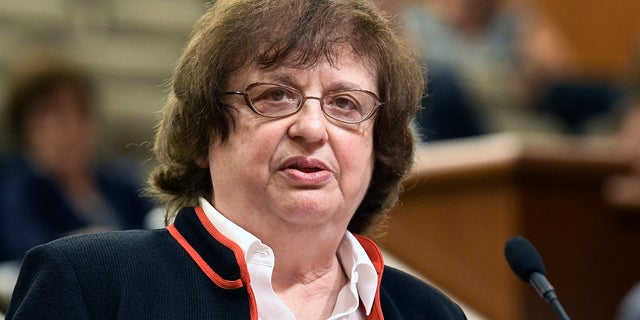 FORMER VATICAN DIPLOMAT CALLS FOR POPE FRANCIS TO RESIGN, CLAIMS HE IGNORED SEX ABUSE ALLEGATIONS
The subpoenas were issued to the Archdiocese of New York in New York City, as well as dioceses in Albany, Brooklyn, Rochester, Syracuse, Buffalo, Ogdensburg and Rockville Centre.
"The Pennsylvania grand jury report shined a light on incredibly disturbing and depraved acts by Catholic clergy, assisted by a culture of secrecy and cover-ups in the dioceses," Underwood said in a statement. "Victims in New York deserve to be heard as well -- and we are going to do everything in our power to bring them the justice they deserve."
New Jersey Attorney General Gurbir Grewal said he would create a task force to probe sexual abuse by clergy members in dioceses in the state, NBC 4 New York reported.
Church officials said they would cooperate.
The announcement comes three weeks after a grand jury investigation found evidence there has been rampant sexual abuse of more than 1,000 children by some 300 priests in Pennsylvania. The report said bishops and other top church officials tried to contain the public outcry and liability by covering up the crimes, which Pennsylvania Attorney General Josh Shapiro claimed "went all the way to the Vatican." Following the report, Pope Francis faced calls to step down.
POPE FRANCIS FACING CALLS TO RESIGN; SEXUAL ABUSE SCANDAL EXPOSES RIFTS IN THE VATICAN
Archbishop Carlo Maria Vigano wrote an 11-page paper claiming Francis was complicit in a nearly two-decade cover-up of sexual misconduct allegations against ex-Cardinal Theodore McCarrick.
"Pope Francis must be the first to set a good example for cardinals and bishops who covered up McCarrick's abuses and resign along with all of them," he wrote.

Fox News' Elizabeth Llorente and The Associated Press contributed to this report.