All Hostages Freed in Texas Bank Standoff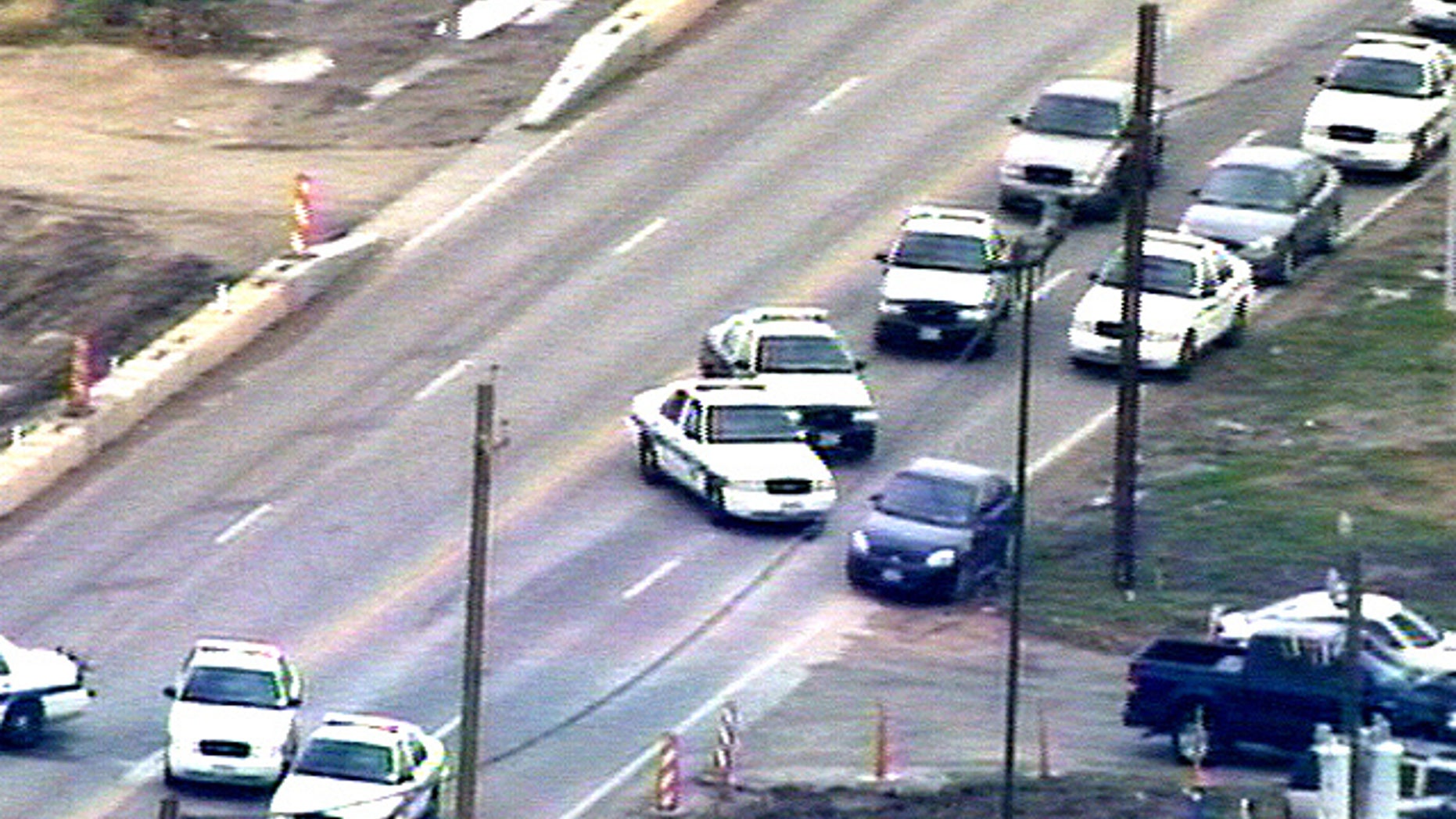 PEARLAND, Texas -- A standoff at a suburban Houston bank where two masked gunmen took seven hostages and three other people hid in a closet ended peacefully Friday after a negotiation of more than four hours.
The last two hostages and the second suspect inside the Chase Bank branch left the building about 4 p.m., Pearland Police Lt. Onesmio Lopez said.
Lopez called the removal of the last gunman, accomplished with a diversionary device that simulated gunfire, a successful end to a long day for negotiators.
"They talked him out," he said.
Also at the end, police brought out three bank employees who had been hiding in a closet. Lopez said police knew that the employees were hiding but never mentioned it publicly to ensure their safety.
Five hostages, including the bank manager, came out earlier, as did the first gunman.
The standoff began at 11:30 a.m. when the gunmen entered the bank, injuring the manager when he refused to open the vault, Lopez said.