Alibaba 1st-quarter net income jumps, but shares fall on lower-than-expected revenue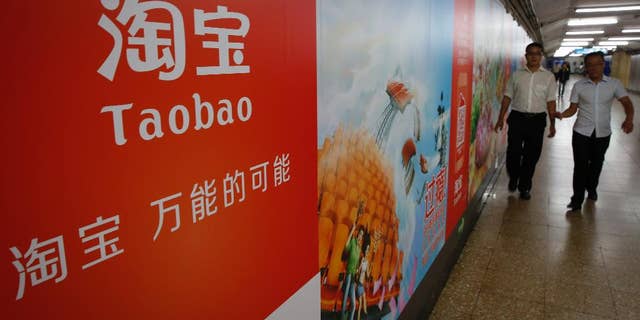 NEW YORK – Alibaba's first-quarter net income more than doubled on strong growth across its online and mobile platforms.
But the Chinese e-commerce powerhouse's sales still fell short of Wall Street expectations. Its shares fell 6 percent in premarket trading.
The results come as the Chinese economy is facing uncertainty after the Chinese government devalued the yuan in an effort to make its exchange rate more market-oriented.
The company says net income rose to 12.34 million Chinese yuan, or 11.92 yuan ($1.92) per share. Excluding one-time items, net income was 59 cents per share. That beat analyst expectations of 56 cents per share according to FactSet.
Revenue rose 28 percent to 20.25 million Chinese yuan (US$3.27 billion), from 15.77 billion Chinese yuan a year ago.
That missed analyst expectations of $3.32 billion.