Albanian Citizen in New York Charged for Allegedly Supporting Terror Group in Pakistan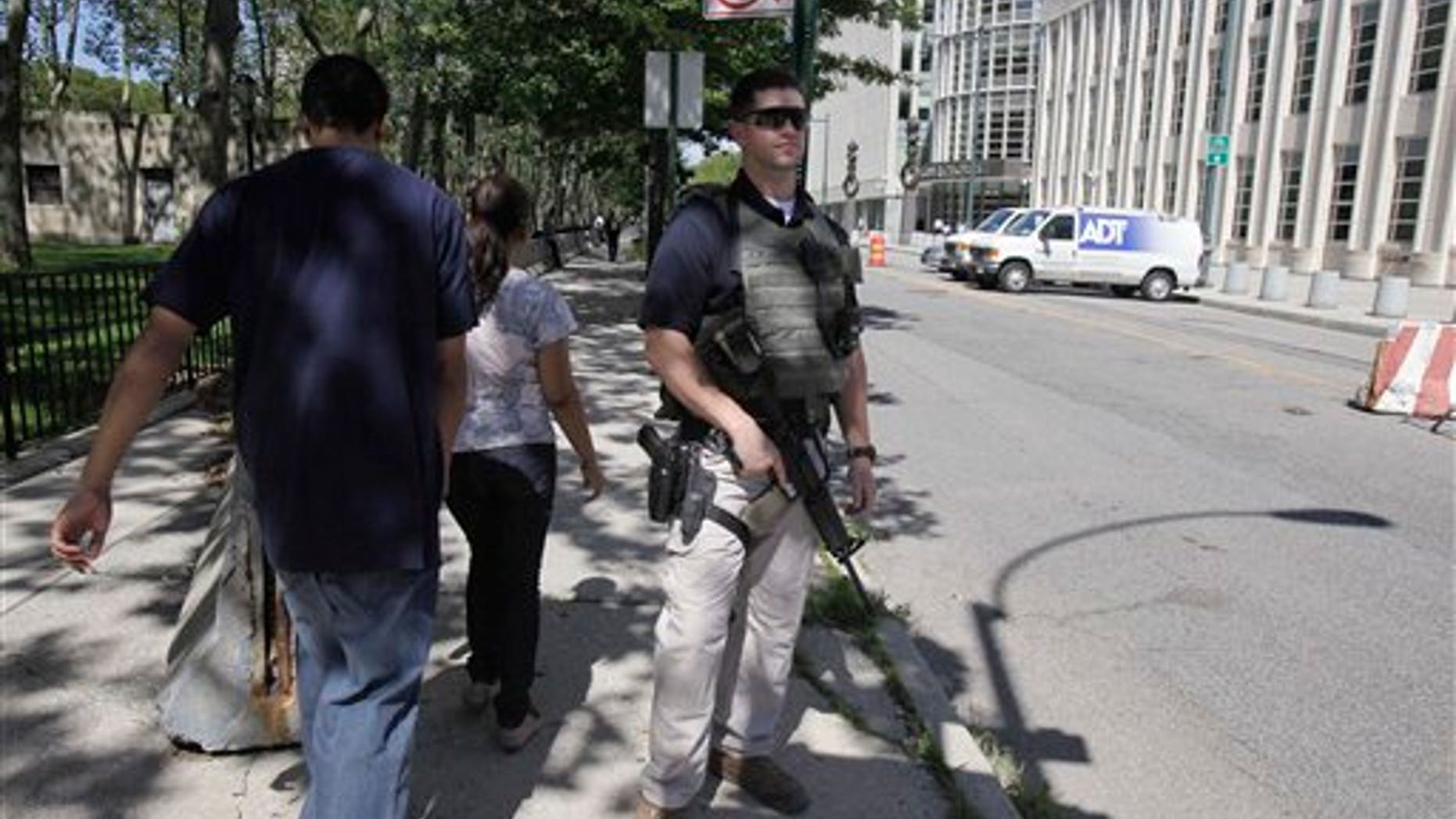 An Albanian citizen who lived in Brooklyn, N.Y., was charged Friday with providing material support to terrorists in Pakistan who were engaged in military operations that killed U.S. troops, according to a statement released from the Department of Justice.
Agron Hasbajrami, 27, a legal U.S. citizen, allegedly provided $1,000 to an individual in Pakistan with ties to a terror group and said he'd provide as much money as possible.
Hasbajrami allegedly went on to talk about the difficulties raising money. Muslims, he said, grow apprehensive "when they hear it is for jihad," according to the federal detention order unsealed Friday.
He allegedly planned to travel to North Waziristan, Pakistan, possibly die as a martyr and "marry with the girls in paradise," which is identified as jihadist rhetoric that refers to dying as a martyr while fighting jihad.
Authorities say the relationship spanned from December 2010 to February 2011, court papers read. This person allegedly instructed Hasbajrami on how to gain access to the region by obtaining an Iranian Visa and travelling through Turkey.
The Pakistani individual allegedly told Hasbajrami he was waging jihad in Afghanistan and helped provide the travel for other fighters to participate in the conflict.
Earlier this month, a confidential source for the FBI informed Hasbajrami that he was a member of the Islamic Jihad Union, a known terror organization, and could assist him in his travels, according to court documents.
Hasbajrami allegedly informed the source that he'd meet with the source's terror group in Istanbul, Turkey but was arrested last Tuesday at Kennedy International Airport when he arrived to board a flight to the country. Authorities say he was carrying a tent, boots and cold-weather gear. He's scheduled to be arraigned on Friday.
He faces a 15 years in prison if convicted.