Alaska Airlines Cancel Flights After Outage, Most Now Running on Time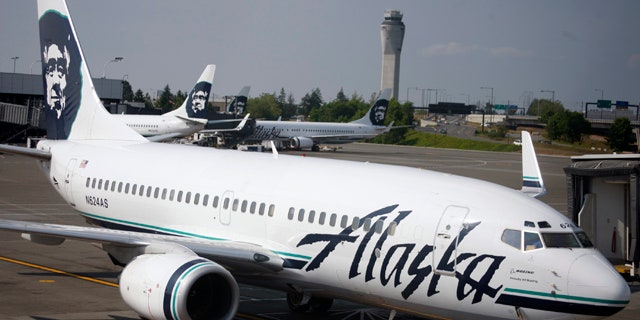 DALLAS --Alaska Airlines and its Horizon Air affiliate say they have resolved a computer outage that led to the cancellation of 150 flights on Saturday, disrupting travel plans for more than 12,000 passengers of the regional airline.
The company says most flights are now operating on time, though about a dozen have been delayed due to crew scheduling issues. The company recommends passengers check their flight's status online.
Passengers are boarding the next available flights at no charge, and in some cases are flying with other airlines, the company says.
Alaska Airlines spokeswoman Bobbie Egan said the outage occurred when a transformer blew and knocked out the company's computer system for booking flights. Technicians had been trying to install a back-up power supply for the system. Alaska Airlines and its Horizon Air affiliate canceled 140 flights Saturday because a computer system used for flight planning failed.
The presidents of both airlines said in a joint video on YouTube that the system used for flight planning failed, causing the cancellations.
During the two-minute statement released late in the afternoon, they said the outage has resulted in the two airlines scrapping about 15 percent of their combined schedule. About 11,700 passengers have been affected.
"A transformer blew and that took down the central computer system for both Alaska and Horizon," Alaska President Brad Tilden said.
The officials said the airlines were working to get the operations back to normal.
Company spokesman Paul McElroy said earlier many other flights were delayed, and customers had trouble getting flight-status updates on the airlines' website because of the outage.
Both Tilden and Horizon President Glen Johnson apologized for the disruption. Johnson said stranded passengers would be rebooked on later planes or put on other airlines. The company said will not be charged a flight-change fee.
Alaska Airlines uses versions of the Boeing 737 with roughly 124 to 172 seats, according to airline seating chart websites. Horizon uses smaller turboprop planes.
Seattle-based Alaska Airlines flies to cities in the U.S., focusing on the West Coast, and to Canada and Mexico. Alaska and Horizon are owned by Alaska Air Group Inc.