Alabama pastor, wife arrested after bringing infant to bar, charged with being drunk
A mom and dad from Alabama were arrested after allegedly taking their infant daughter to party at an Indiana bar -- as witnesses said the mother drank and smoked while breastfeeding her child.
Michael Trosclair, 45 and Shari Treba, 42, were taken into custody and charged with neglect of a dependent in a situation that endangers the dependent. They were also hit with a public intoxication charge.
"Partying was more important than their child," a detective wrote in an affidavit. The suspects reportedly were in town for a work conference. Trosclair's LinkedIn profile shows he's a former senior pastor, AL.com noted.
Indianapolis Metropolitan Police Department officers were dispatched to the Wild Beaver Saloon early Friday morning following reports of a woman asking customers for beer, according to the probable cause affidavit obtained by AL.com.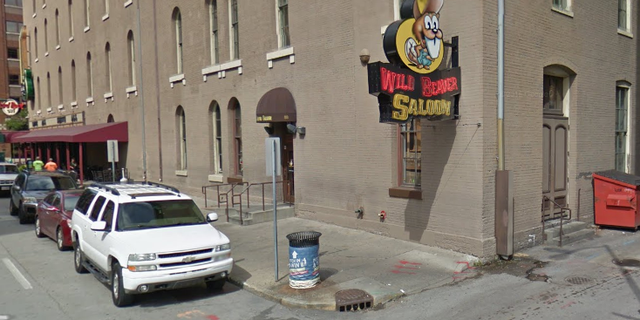 SUPREME COURT RULES IN FAVOR OF ALABAMA DEATH ROW INMATE
Police confronted Treba while she was standing near a stroller. When police asked her who the baby belonged to, she said the baby girl was hers. Police said that Treba's "breath and person" smelled like alcohol. She allegedly had to be asked several times who she was and where she was from.
A witness at the bar told the officer that Treba had been offering sex to individuals who would go inside the establishment and get her a beer. The witness also told police that he had watched Treba drink while simultaneously breastfeeding. Other witnesses told police that Treba had previously chained the stroller – with the baby still in it – to a post outside the bar and went inside to buy a drink.
Treba allegedly informed police that she was with her husband and friends from his job.
ALABAMA REPLACES WORK REQUIREMENTS ON FOOD STAMPS
Her breath alcohol content at the time of her arrest was .193.
Trosclair allegedly became angry after Treba was confronted by police. "Mr. Trosclair became belligerent and started demanding to talk to a lawyer and telling us we weren't going to do anything,'' according to the affidavit. "It was at this time, due to Mr. Trosclair's behavior, I put him in cuffs for fear he may fight us with the baby right there."
The baby would be checked out by medics, officers told Treba. They also called Child Protective Services and a child abuse investigator to the location at the time of the incident.
Trosclair and Treba have since been released from Marion County Jail 1 in Indianapolis.