Alabama officers suspended for making alleged 'white power' hand gesture in photo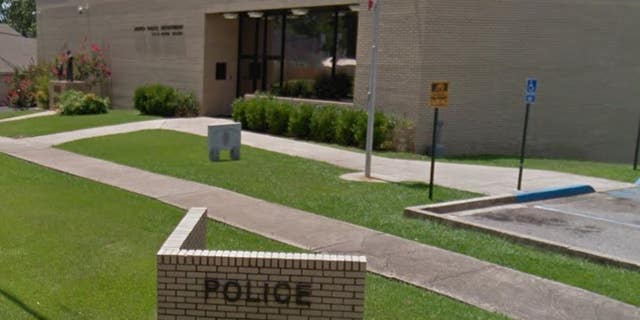 NEWYou can now listen to Fox News articles!
Four members of an Alabama police department were suspended after they made a hand gesture in a post-arrest photo that some say is a hate symbol meaning "white power."
Jasper Mayor David O'Mary told news outlets the four officers, whose names were not made public, have been suspended and docked a week's pay following the publication of the photograph in the Jasper Daily Mountain Eagle on July 12.
The officers were pictured making an upside-down "OK" sign with their hands. O'Mary, who was also in the photo, said some have claimed the gesture is meant to express "white power."
MANDALAY BAY OWNERS SUE VICTIMS OF LAS VEGAS MASS SHOOTING
Other Jasper residents told ABC 33/40 News the gesture is part of the "circle game," which is popular with children.
"It's a kid game. Going around and hitting everybody when you see it," a resident told ABC 33/40.
PORTLAND POLICE UNION PRESIDENT SAYS CITY 'A CESSPOOL,' AMID 'FAILED POLICIES' ON HOMELESSNESS
The mayor said he arranged the photo to recognize the narcotics team following a drug bust. He said he hasn't asked the officers what they meant by the gesture, but said they showed "poor judgment."
"We talked to two senior African-American law enforcement officers that are on the City of Jasper's payroll and they think it's fair and that's a pretty good sounding board," O'Mary said.
The Associated Press contributed to this report.