Alabama man convicted of killing carnival boss executed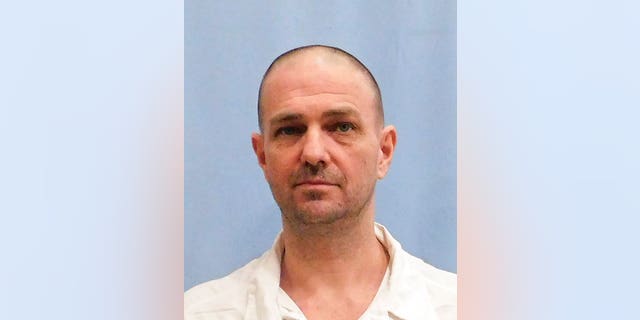 An Alabama inmate on death row died Thursday night after receiving a lethal injection at a state prison.
Michael Wayne Eggers, 50, died at 7:29 p.m. He was convicted in the 2000 strangulation death of Bennie Francis Murray, his former employer, who had hired Eggers to work with a traveling carnival.
'STOCKING STRANGLER' CARLTON GARY TO BE EXECUTED THURSDAY IN GEORGIA
He declined to give any last words, but briefly gave a thumbs-up signal to friends and family as the execution began. Eggers was pronounced dead about 35 minutes after the death warrant was read.
Prosecutors said Eggers admitted to strangling Murray during an argument. Her body was later found in Walker County, northwest of Birmingham.
In 2016, following disagreements with his attorneys, the convicted murderer dropped his appeals and asked the state of Alabama to quickly schedule his execution.
"Michael Eggers is severely mentally ill," his former attorneys wrote in a petition filed with the U.S. Supreme Court. They argued Eggers believed he was the subject of a government conspiracy and "would rather die than be represented by lawyers who do not support his delusional view of his case."
OKLAHOMA OFFICIALS PLAN TO USE NITROGEN FOR EXECUTIONS
The state attorney general's office had asked the court to let the execution proceed, and the state argued that Eggers made a rational decision to drop his appeals.
Lawyers for the state noted that the 11th U.S. Circuit Court of Appeals in 2017 upheld a district court's ruling that Eggers was competent.
The Associated Press contributed to this report.