Alabama grandmother convicted in girl's running death dies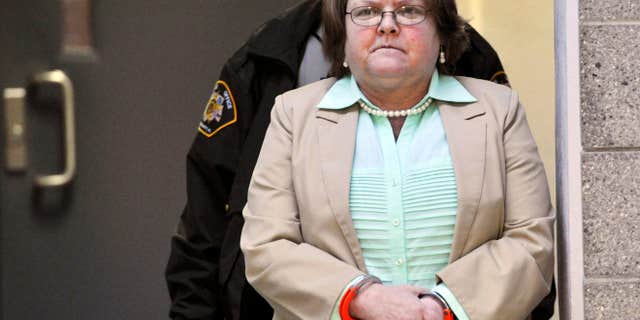 NEWYou can now listen to Fox News articles!
An Alabama woman convicted of capital murder in the death of her 9-year-old granddaughter died Friday less than a year into her life-without-parole sentence for the killing.
Joyce Hardin Garrard, 50, died five days after being stricken at the state's women's prison, prison spokesman Bob Horton said. Garrard was convicted last year of killing her granddaughter by making her run as punishment for a lie about eating candy in 2012. Evidence during the trial showed the girl ran for hours outside Garrard's home in rural Alabama.
Defense Attorney Dani Bone said Garrard apparently suffered a heart attack Sunday minutes after visiting relatives at the state women's prison. She was taken from the prison by helicopter ambulance to a Montgomery hospital where she was placed on life support and eventually died. According to AL.com, Garrard was left brain dead after the heart attack.
The official cause of death wasn't announced.
"This is another loss for a family that already has lost so much," Bone said.
Etowah County jurors sided with prosecutors who called the woman the "drill sergeant from hell" and described the child's death as agony imposed by a woman she loved and trusted.
Garrard testified that she never meant to harm the girl but stayed outside running and picking up sticks with the child as they talked about the importance of telling the truth. Garrard also claimed she was coaching the girl in how to run faster in school races.
"She was tortured," prosecutor Carol Griffith told jurors in closing arguments.
The child's stepmother, Jessica Mae Hardin, is set for trial in June on a murder charge for allegedly failing to stop the punishment. Hardin, who is free on bond, has pleaded not guilty.
The Associated Press contributed to this report.