Alabama college student shot dead near campus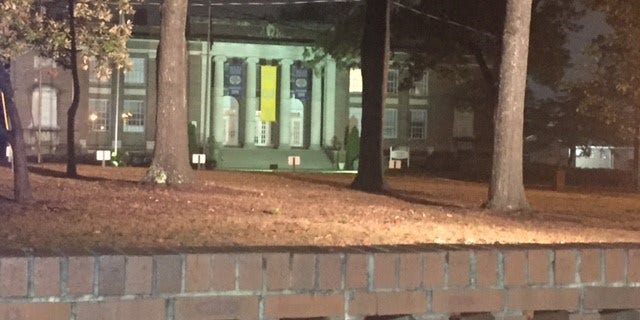 Authorities say one person is in custody after a Miles College student was killed in an off-campus shooting near Birmingham Tuesday night.
Miles College spokeswoman Alicia Johnson tells Al.com that the shooting happened at an off-campus apartment building.
She says one person was in custody early Wednesday.
The Jefferson County Coroner's Office identifies the victim as 21-year-old Keenen Tajae Morris of Mobile.
Johnson says school officials sent an alert to students, asking them to stay in their rooms as a precaution. She says the school is trying to learn more details of the shooting.
Fairfield police, who are investigating, could not immediately be reached for comment early Wednesday.
Fairfield is a suburb of Birmingham, just southwest of the city.
Click for more from Fox 6 News.
The Associated Press contributed to this report.