Alabama boy, 10, steers truck to safety after harrowing 10-mile ordeal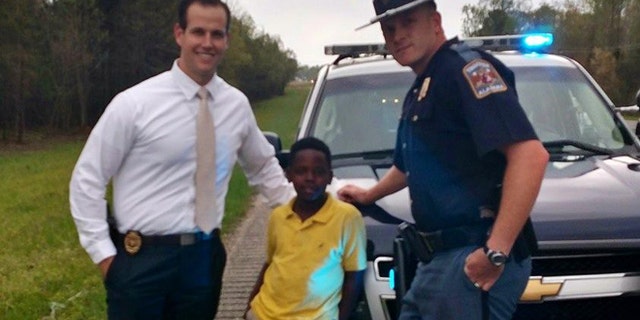 A 10-year-old Alabama boy is being hailed a hero for grabbing the wheel of a careening truck from the passenger seat and steering it to safety.
Third-grade student Christopher Wheeler was able to stop the truck Thursday afternoon after a harrowing 10-mile ordeal weaving through traffic on a busy interstate in Montgomery.
"I didn't want us to die," Christopher told WSFA-TV Saturday. "The police were behind us the whole time with their lights on. I told him to stop, and he kept going. I put my foot on the brake, and I got the steering wheel and pulled it over and put it in park."
Cops determined that the driver Alfred Smith, 70, was suffering from a diabetic episode. He was in good condition in the hospital Friday, the station reported.
Smith had invited the boy to tag along with him on a trip to the scrap yard, the station reported.
"The child's actions may have saved the driver's life, his own life and the lives of others on the road at the time," the Alabama Law Enforcement Agency said in a Facebook post describing the incident.
As of Sunday afternoon, the post had more than 59,000 likes, more than 12,000 shares and more than 3,100 comments.
After the boy's family was called to come get him at the scene, a state trooper took the hungry hero to a fast food restaurant for a meal.