Air Force test-launches unarmed Minuteman missile from California base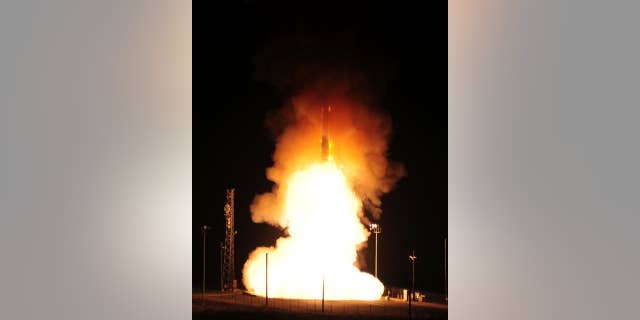 NEWYou can now listen to Fox News articles!
VANDENBERG AIR FORCE BASE, Calif. – The Air Force says an unarmed Minuteman 3 missile was launched from California in a test of the intercontinental ballistic missile system.
The missile blasted off at 3:03 a.m. Wednesday from Vandenberg Air Force Base on the coast northwest of Los Angeles.
The Air Force says the missile carried a test re-entry vehicle that hit a target area 4,200 miles away near the Marshall Islands in the Pacific Ocean.
Col. J. Christopher Moss, 30th Space Wing commander, said in a statement that such tests are a validation of the nation's defensive capabilities.
The test involved personnel from Vandenberg's 576th Flight Test Squadron and 30th Space Wing.