Air Force stands pat as Marines set to change titles to replace 'man'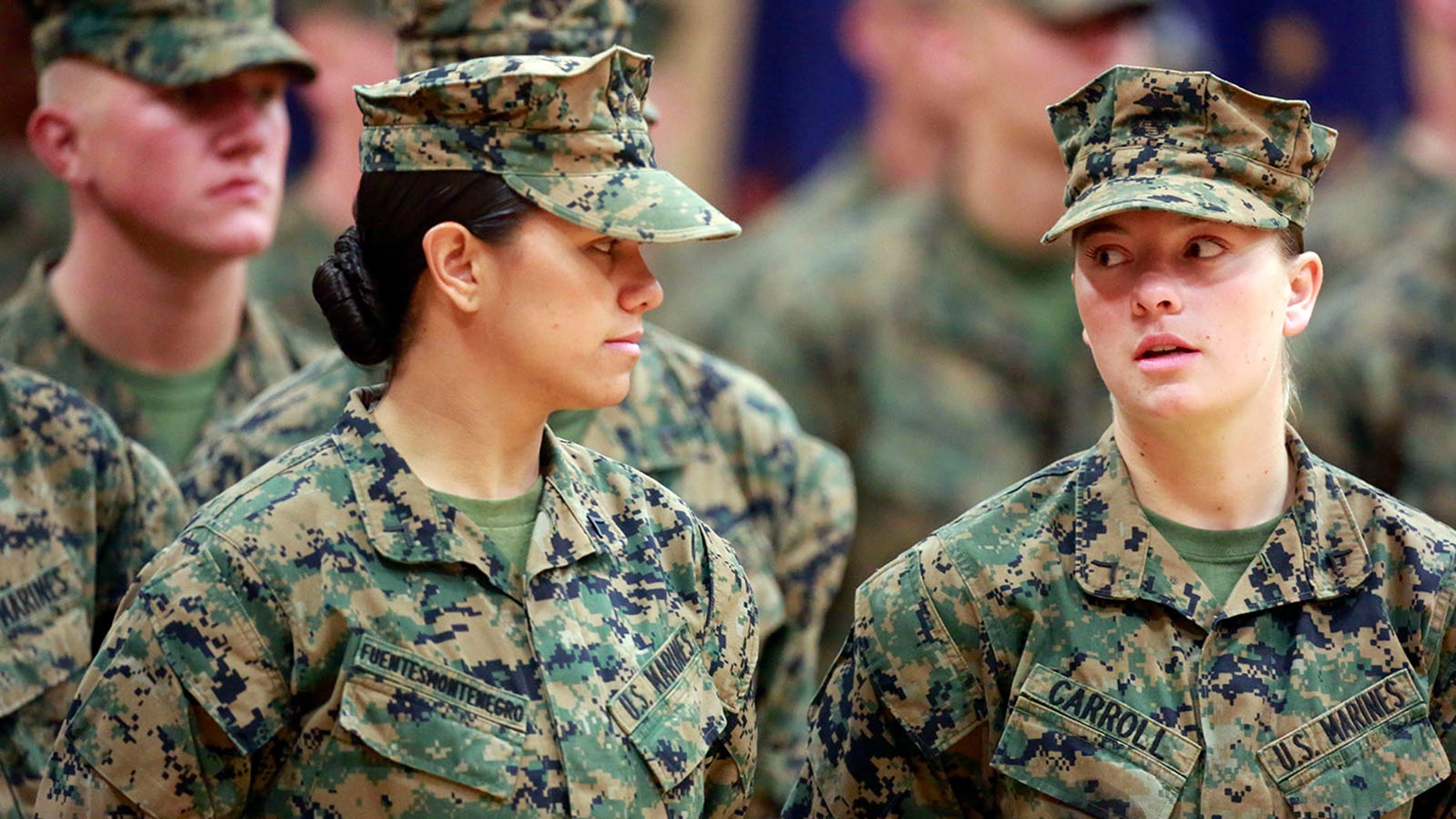 As the Navy and Marines prepare to alter dozens of military titles to conform to gender-neutral terminology, the Air Force is bucking the trend and will be keeping the "man" in airman.
The call to revise numerous service designations came after a December decision by Defense Secretary Ash Carter allowing women to apply for all military jobs. In January, Navy Secretary Ray Mabus wrote a service-wide message calling the move "an opportunity to update the position titles."
But the Air Force is declining the "opportunity."
"I think the term 'airman' needs to stay how it is. It's who we are. It's part of our heritage," Senior Master Sgt. Andrea Cook told Stars and Stripes. "I've been an airman for 21 years."
The Marines are set to rename 19 titles. In most instances, the term "man" will be replaced by "Marine," so "Basic infantryman" would become "Basic infantry Marine."
But two Marine titles – "rifleman" and "mortarman" – will not be changed, The Marine Corps Times reported Monday.
"Names that were not changed, like rifleman, are steeped in Marine Corps history and ethos," a Marine official told The Times. "Things that were changed needed to be updated to align with other [Military Occupational Specialty] names."
The Navy already is in the process of reviewing proposals to change more than 20 of its titles.
Most of the female Air Force members interviewed by Stars and Stripes said they had no problem with the current terminology, however, and had never been bothered by being known as an "airman."
Another service member noted a more practical reason not to change any names.
"I can't even think of a change to airman that would sound cool," Senior Airman Glenn O. Gonzalez Diaz said.