Air Force denies report it is preparing B-52 bombers for 24-hour alert status
The U.S. Air Force is shooting down reports it has been preparing to place its fleet of nuclear-armed B-52 bombers on 24-hour alert for the first time since 1991 amid escalating tensions with North Korea.
Defense officials denied to Fox News that bombers were ordered to go on round-the-clock alert, first reported by Defense One.
REPORT: TRUMP SET TO SEND B-52 NUCLEAR BOMBERS TO SOUTH KOREA, U.S. WARNS NORTH OF 'OVERWHELMING' RESPONSE
Barksdale Air Force Base in Louisiana, home of the 2d Bomb Wing and Air Force Global Strike Command, which manages the service's nuclear services, is being renovated, Defense One reported, so that B-52s would be ready to "take off at a moment's notice."
But an official told Fox News they are merely renovating the kitchen and sleeping quarters at the facility, not prepping for 24-hour alert status.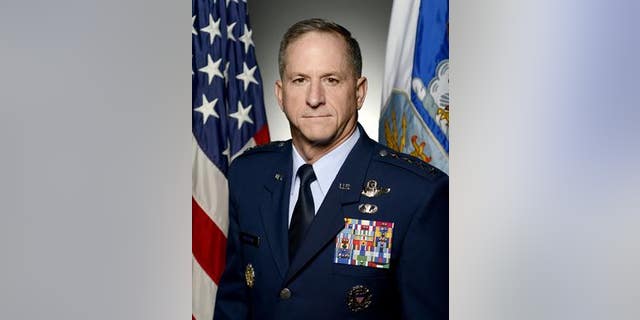 The B-52, which can fly up to about 50,000 feet and at subsonic speeds, has the ability to release a variety of weapons, including cluster bombs, gravity bombs and precision guided missiles.
The long-range bomber can also unleash both nuclear and precision-guided conventional ordnance.
The 24-hour alert status for B-52s ended in 1991, in the waning days of the Cold War.
Fox News' Lucas Tomlinson contributed to this report.