Teacher who told kids Santa isn't real has been let go, district superintendent says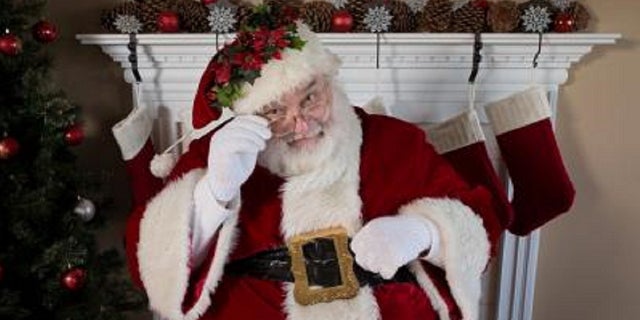 NEWYou can now listen to Fox News articles!
What's worse than a lump of coal in your Christmas stocking? Perhaps a place in the unemployment line.
A substitute teacher who recently told first-graders that Santa Claus is not real is no longer working for a New Jersey school district, the superintendent said Tuesday.
Montville Township Public Schools Superintendent Rene Rovtar confirmed in a statement to Fox News that the substitute, who has not been identified, is no longer with the K-12 district.
Rovtar previously told News 12 New Jersey that "childhood wonder associated with holidays and traditions" is special to her.
The superintendent, calling the incident the Cedar Hill School the "Santa matter," said no additional comment would be made on the topic due to "the fact that this is a personnel matter."
Cedar Hill School Principal Michael Raj had previously sent a letter to parents following Thursday's incident at the school, noting the "childhood innocence of the holiday season."
Raj said that as a parent himself, he understands the "sensitive nature" of the topic.
NEW JERSEY SUBSTITUTE BREAKS IT TO FIRST-GRADERS THAT SANTA ISN'T REAL: REPORT
In addition to a discussion on Santa, Rovtar said the students had asked the substitute teacher questions about the Easter Bunny, Tooth Fairy, Elf on a Shelf and leprechauns, NJ.com reported.
"She proceeded to debunk all of it," Rovtar told the news outlet Friday.
The "Santa matter" prompted a social media outcry from the parental community, the report said.
"Many of us parents have been doing damage control since the kids get home from school," parent Lisa Simek posted to Facebook on Thursday.
Another parent, Myra Sansone-Aboyoun, told News 12 New Jersey that her 6-year-old daughter Addriana was extremely upset by the ordeal.
"I was heartbroken. You know, my daughter is the hugest believer in the whole Christmas spirit -- Santa, giving," the mother said.
Montville Township is about 30 miles northwest of New York City.