After fiery protests over Antwon Rose shooting, community hopes to heal
PITTSBURGH – Protesters have filled the streets of western Pennsylvania the past two weeks, shutting down thoroughfares, halting rush hour traffic and marching to the front steps of the county courthouse, demanding that the officer who fatally shot Antwon Rose be charged and convicted.
As protests have broken out across the country over police-involved shootings, Pittsburgh has set itself apart from the others. Al Sharpton is not marching down the streets and national leaders from the NAACP or Black Live Matter movement have not descended upon the local police station.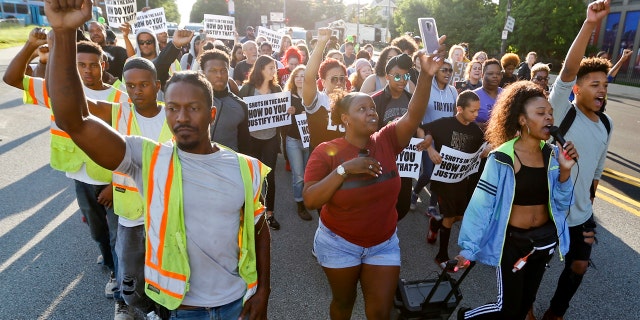 And community members are OK with that.
"This is really a grassroots effort," said Brandi Fisher an activist who started the Alliance for Police Accountability. "We are the people affected so we are the people who are outside in the streets demanding change."
Rose, a 17-year-old student at Woodland Hills High School, was shot and killed by East Pittsburgh Police officer Michael Rosfeld on June 19 as he ran from a traffic stop. According to Allegheny County District Attorney Stephen Zappala, Jr. no weapon was found on the teen.
Rose's killing is the first in the Pittsburgh area in the Black Lives Matter era, and residents say they are galvanized.
"We don't have peace in hearts and in our souls, so there will be no peace in the city until justice is served," said Fisher.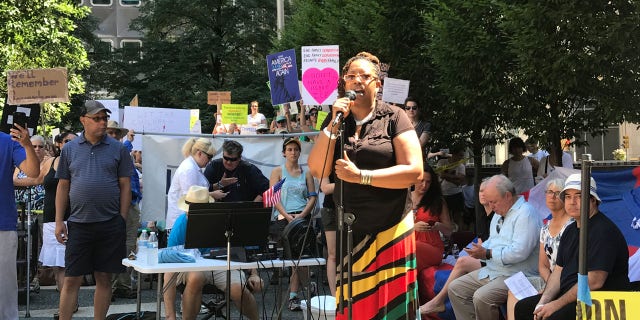 Duquesne University's Matthew Walsh, a licensed counselor, and community engagement expert, said it's important that the community is leading the change – rather than national forces.
"The community has to drive this movement," Walsh said. "Community members and police need to be allies and work together or else you have two camps struggling against one another – Blue Lives Matter vs. Black Lives Matter."
The police officer was formally charged on Wednesday and was released on electronic house arrest.
Rose's family said that does not go far enough.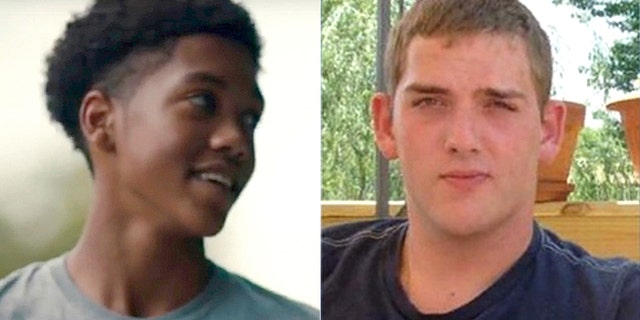 "Criminal charges alone are going to be insufficient," said Lee Merritt, the family's attorney. "We are in it for the long haul, to see this process through to conviction."
State Rep. Jake Wheatley, a Democrat, said this is an opportunity for the community to come together.
"Pittsburgh has received many accolades in the past few years but I think this will force us to really address the other side, and give us an opportunity to really change the city for so many children and families who have felt left out and disregarded," Wheatley said.
Wheatley said he is hopeful that things will improve.
"These protests have created an environment that forces us to stop business as usual and have these important conversations," said Wheatley.
With no indications that protest will subside in the week leading up to the officer first preliminary hearing on July 6, community activists Jarsiri X asked for one simple request from the national onlookers.
"Pray for Antwon Rose's family, and pray for the city of Pittsburgh," X said. "We really need it."